News for the Smith College Community | March 1, 2023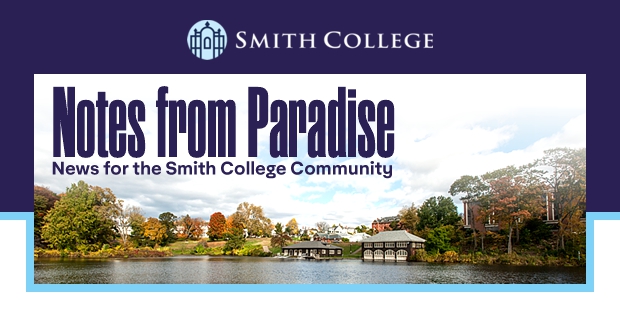 Smith Alumnae Book Club Begins 'Black Cake'
On March 17, the alum book club will begin reading Black Cake by Charmaine Wilkerson, described by Time magazine as "a character-driven, multigenerational story that's meant to be savored."
A Global African Feminist
Filomina Steady '65 recently published her memoir, Woman in Action: Autobiography of a Global African Feminist. Steady is professor emerita of Africana studies at Wellesley College.
Lighting for Everyone
Francesca Bastianini '04, a founding partner of the woman-owned architectural lighting firm Sighte Studio, authors this article about being a "steward of light" and the importance of making lighting an accessible design tool for everyone.
Making Science More Accessible Using Images
In this article, Jen Christiansen '95, a graphics editor at Scientific American, provides her tips for creating science images that "help ​​make advances in science and technology accessible, with the goal of engaging, informing and inspiring a nonspecialist audience."