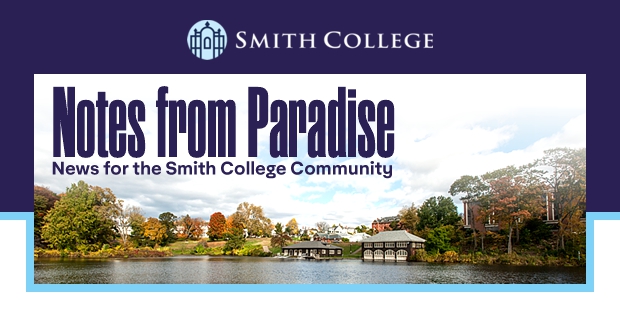 Smith Medalist To Deliver UConn Law Keynote Address
Deborah N. Archer '93, president of the ACLU and co-faculty director of the Center on Race, Inequality and the Law at the New York University School of Law, will deliver the keynote address at the UConn School of Law's 100th commencement on May 14.
Reaching the Summit of Excellence
Kate Cronin '87 was recently included on the list of the "Twenty Women Leaders In Healthcare Industry" by PharmaShots. Cronin is the chief brand officer for Moderna and previously served as global CEO for Ogilvy Health.
Alum's Comedy Show Raises Funds for Haitian Students
Cathy Morgado '85 is helping raise funds for the BRITE Initiative with a comedy show in Chicopee, Massachusetts, on Friday, April 14. BRITE is a nonprofit that provides education and medical care for over 200 students in a remote area of southern Haiti.
New Role for Former Smith President Ruth Simmons
On June 1, Ruth Simmons—president emerita of Smith College and current president of Prairie View A&M University—will take on the role of senior adviser to the president of Harvard University on engagement with Historically Black Colleges and Universities.