News for the Smith College Community | May 3, 2023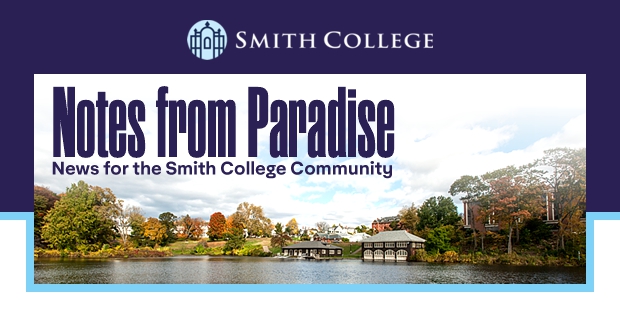 Takeaways From Loretta Ross

Loretta J. Ross, associate professor for the study of women and gender at Smith and a recent recipient of a MacArthur Fellowship Genius Grant, is interviewed on The Takeaway during Black Maternal Health Week.

Smith Welcomes New Board Members

Meet the new members of Smith's board of trustees: Deborah Archer '93, a Smith Medalist and president of the ACLU; Kate O'Brian '80, president of Scripps News; and Ling Yang '02, managing director at The Carlyle Group.

'Diving at the Lip of the Water'

Nonbinary poet Karen Poppy '98 talks with The Washington Blade about her first full-length poetry collection, Diving At The Lip Of The Water, that "unmasks society's gender expectations and family systems."

A Revolutionary Feminist Conference

Elisabeth Armstrong, Smith professor and an author, most recently of Bury the Corpse of Colonialism: The Revolutionary Feminist Conference of 1949, joins Brian Becker on The Socialist Program to discuss her research.