News for the Smith College Community | August 23, 2023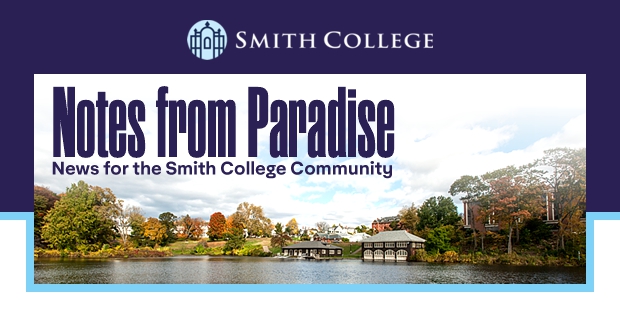 The Impact of an Aging Prison Population
In light of new Census Bureau data, Emily Widra, M.S.W. '17, published the briefing "The Aging Prison Population: Causes, Costs, and Consequences," in which she examines "the inhumane, costly, and counterproductive practice of locking up older adults."
Executive Education Grad Elected to T. Rowe Price Board
T. Rowe Price Group recently announced that its board of directors elected Cynthia Smith '02 as an independent director of the company. She's a graduate of Smith's executive management program and is a certified management accountant.
Florida Tech Hires Rowing Coach Catherine Davie '10
The men's rowing team at Florida Tech recently added Catherine Davie '10 to its staff as assistant coach. Previously, Davie served as the head girls' rowing coach at Cambridge Rindge and Latin School in Cambridge, Massachusetts.
The Significance of Women's Education in Japan
Claire Chino '88, managing executive officer at ITOCHU Corporation, will moderate a panel discussion in Tokyo on August 28 (August 27 in the U.S.) about the importance of women's education, in recognition of the Asia Society Museum's exhibition Meiji Modern: Fifty Years of New Japan. Note international time zones; register online.