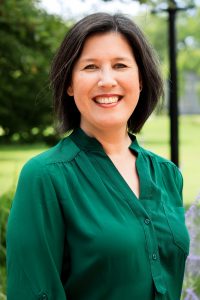 Jenny Hammond '90, President
Jenny majored in East Asian Studies with a Japanese concentration. While at Smith, Jenny was a member and musical director for the Smiffenpoofs and was an active student leader in other programs on campus. After graduating from Smith, she moved to Japan to teach English as a Second Language at various schools including Doshisha Girls Junior and Senior High School. Naturally, her love of singing followed her to Japan. Performing Verdi's Requiem was one of her fondest memories during her years with the Tokyo International Singers. After spending 12 years in Japan, she returned to her hometown of Philadelphia, continuing her career in education and singing with a local chorus there. In 2010, Jenny returned to western Massachusetts with her family to work at Deerfield Academy as the Director of Alumni & Parent Engagement. Her first SCAC experience was the Weekend of Song in 2014, and she's been hooked ever since!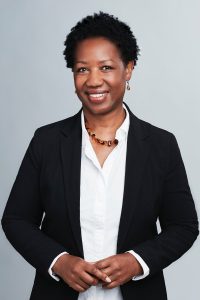 Jocel Thornhill '90, Treasurer
Jocel is Director of Operations with Turner Sports – National Basketball Association (NBA) Digital. Her work focuses on ensuring that Turner Sports collaborates effectively with the NBA teams to deliver team- and game-specific content on NBA.com, for its fans, without errors or interruption. Prior to working at Turner, she was a project manager/change management consultant in the financial services industry. At Smith, she sang in the Chorus, Glee Club, and Chamber Singers. She plays competitive tennis (year-round) in several leagues throughout Atlanta. She also enjoys exercising and family time with her husband and teenaged son.
Lynn Milliner '81, Vice-President
(more on Lynn's bio to come soon! Welcome, Lynn!)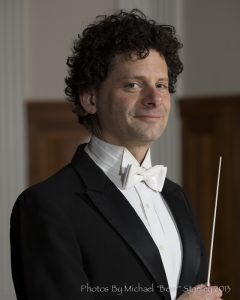 Jonathan Hirsh, Musical Director
Jonathan Hirsh graduated from Amherst College in 1986 and received his MM and DMA in conducting from the University of Michigan. He has taught at the Sidwell Friends School in Washington, D.C., Amherst College, the University of Michigan, the University of California at Santa Cruz, and Tufts University. As senior lecturer and director of choral and orchestral activities at Smith College, Hirsh conducts the Orchestra, Glee Club, and Chamber Singers. A frequent guest conductor, clinician and adjudicator, Jonathan Hirsh's repertoire and activities include choral works, oratorio, opera and symphonic works. Under Hirsh's baton, the Smith Orchestra made its Carnegie Hall debut in 2005, performing Beethoven's Ninth Symphony with the Smith choral ensembles and the University of Michigan Men's Glee Club.
For more information, please write to smithalumchorus@gmail.com