The Smith College Club of Central Massachusetts is committed to supporting current students from the area:
-During the final exam period at the end of each semester, the Club shows their support for stressed-out students from the area by sending $5 Herrell's Ice Cream gift cards and words of encouragement to their campus addresses.
-In January of each year, the Club hosts a pizza party for current students from Central Massachusetts before they head back to campus for spring semester. Admitted and prospective students are also welcome to attend.
-Each August, the club celebrates area students' upcoming return to campus with a summer send off party.
New in 2014:
The Smith College Club of Central Massachusetts is Nuts!!!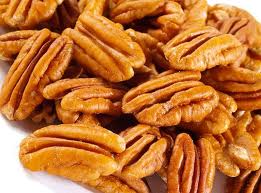 Did you know that it would take 97,812,000 Pecan pies to circle the earth?
Or that it would take 11,624 pecans, stacked end to end, to reach the top of the Empire State Building in New York City?
And pecans are a good source of oleic acid, Vitamin B1 – Thiamin, magnesium, protein, and fiber, so they're not just fun to stack and bake, they're good for you, too!
Best of all, did you know that when you purchase pecans from the Smith Club of Central Massachusetts the net proceeds from sales will be used to fund scholarships for local Smith students?
 Join us in helping to fund scholarships for Smith students and get a little nutty yourself! 
This year we're offering a variety of nut snacks for purchase:
Mammoth pecan halves
Chocolate-covered pecans
Roasted & salted cashews
Pecan caramel clusters
Orders must be placed by November 1st for pick-up before Thanksgiving – just in time for the holidays! Simply complete the Pecan Order Form and return it with payment to Caroline Foster Deans '90. You can also email Caroline with any questions at lrw3gww@me.com.