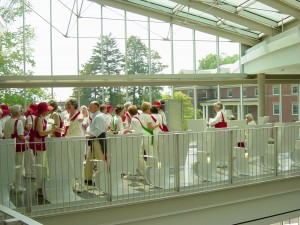 The goal of membership is to foster community, friendship and local networks to support fellow alumnae in their careers and personal lives. Your dues help to defray the cost of communications, admissions activities, programs, and events. You can learn more about the benefits of membership here.  We have four basic membership plans available:
$20 – Associate (available to parents of current students, classes 1968 and lower, and classes 2014 to 2018.)
$40 – Regular
$60 – Contributing
$100 – Sustaining
Membership runs from July through June.
1. Complete Membership Form
2. Pay Membership Dues
Pay through Paypal: Enter the cost of your membership plan under donation amount.
Mail in Check: Write a check for the cost of your membership plan and enclose in an envelope to Smith College Club of Washington DC. Send to:
SCCW PO Box 2305
Washington, DC 20013-2305
SCCW Scholarship Fund
Please remember the Smith College Club of Washington Scholarship Fund when you make your charitable contributions! The SCCW Scholarship Fund affords area students the opportunity to attend Smith. All contributions are welcome and will make a difference.