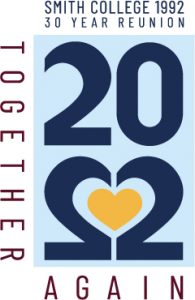 Class of 1992! It's time to register for reunion!! May 19-22, 2022
Check your email for an invitation to register or click here.
All attendees must provide proof of COVID vaccination and booster. Face masks must be worn indoors. See registration invitation for additional information. 
Class headquarters: Scales (rooms will be in King & Scales)
Remember living on campus? Take a look at dos and don'ts for your reunion stay: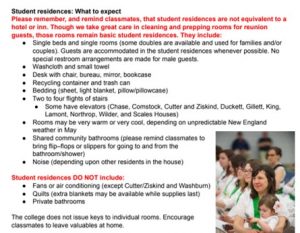 IMPORTANT!! You will NOT be receiving an individual room key, only a card to access the entrance to our house. Please avoid bringing valuables, as there will be no way to keep them secure. 
Checking In
The majority of classes must check-in at Seelye Hall to be included in their class attendance count.  The Alumnae House will NOT be a check-in site because it is undergoing a renovation. Stop by your check-in location to receive your name badge with your housing assignment and meal reservations. You will also receive a key card to access class headquarters and your house for the weekend. Then head over to your class headquarters.
If you arrive after registration closes, call campus safety at 413-585-2490; they will let you into your house. However, you must stop at check-in the next morning to check in and get your key card.
Check-in hours
Thursday: 4–9 p.m.
Friday: 8 a.m.–10 p.m.
Saturday: 8 a.m.–7 p.m.
Sunday: 8 a.m.–1 p.m.
Follow us on social media:
Twitter and Instagram @smithclassof92
Facebook group, Smith Class of '92
Save our Spotify playlist to get you in a 1992 mood. 
Need a ride to campus? Can you offer a ride? Sign up on the rideshare doc (editable).
It is time to update your contact information on the AASC's website! While you're there, explore its resources – find a classmate, sign up for a lifetime email address, learn about alumnae benefits like discounted insurance, or listen to audio transcripts from Alumnae Association Events. Thanks, class of '91 for this idea!