Our 20th reunion is the big project for this year!
Reunion I Weekend, May 18-21, 2023
Want to get involved in Reunion? We have a bunch of volunteer posts available!
House Connector
The more of our classmates that come to reunion, the better it'll be. As a House Connector, your role is to reach out to former housemates to keep them up-to-date on reunion planning and make them feel welcome to attend.
Headquarters Chairs
Help us set up and decorate our class headquarters so that it's fun and welcoming.
Help plan one event at headquarters
Who can I get in touch with if I have a question?
You can submit questions to your class volunteers using this form:
What else do I need to know?
For now, save the date and begin to think about travel arrangements! Smith has not provided all of the logistic details to us yet (guests, COVID policies, etc.), but we will share information when we can.
Join our Facebook page
Update your contact information with the Alumnae Assocation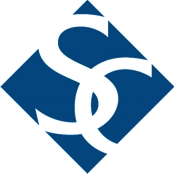 "Since its founding in 1871, Smith College has provided women of high ability and promise an education of uncompromising quality. A world-class faculty of scholars are fully engaged with their students' intellectual development, and an open curriculum encourages each student to explore many fields of knowledge. Mentors for scholarship, leadership and service, across all spectrums of endeavor, allow Smith students to observe different models of achievement, then set their own course with conviction."