Welcome to the Smith College Club of Atlanta, Georgia's only official alumnae club! There are nearly 600 Smith alumnae in the state of Georgia and we hope to foster connections among them, as well as with current and prospective students. Our regular events are the Holiday Tea (2nd Sunday in January) and the Summer Smithnic. We also hold happy hours, professor talks, December care package parties to mail to current students, and a lively book club. We hope you will join us!
If you're interested in getting involved, please get in touch with us at email AtlantaSmithClub@gmail.com. In order to receive mail and emails from the club, you must update your listing in the official Smith Alumnae directory and make sure you check "clubs" under subscriptions.
Our club bylaws can be viewed here.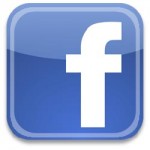 Find us on facebook!