It's our turn to host! Annual 3 College Luncheon
Date: Tuesday, May 15th, 11:30 am – 1:30 pm, lunch at noon
Location: The Pond House Café, Elizabeth Park, 1555 Asylum
Avenue, West Hartford 06117
Fee: $40 per person. Lunch will be served buffet-style featuring salad, entrée, dessert & coffee.
hartfordsmithcollegeclub@gmail.com positive RSVP's and questions only.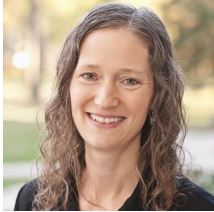 Dr. Carrie N. Baker!
Professor Baker will talk about Today's Women's
Movement: Why Now, What's Next?, assessing
the #MeToo movement in a broader historical
context.
She has a B.A. in philosophy from
Yale, a J.D. from Emory University School of
Law, an M.A. and Ph.D. in philosophy from
Emory's Institute of Women's Studies. She is
the Director of the Program for the Study of Women
and Gender at Smith and co-director of the Five College Certificate in
Reproductive Health, Rights and Justice, of which she was a founder. She has
authored numerous books, articles and blogs, with a focus on women's legal
history, gender and public policy, and women's social movements.
We hope to see you there, please remember to RSVP!