Check out the AASC's discussion groups, including Black Alumnae of Smith College, Association of Latina Alumnae of Smith, Smith Asian Alumnae Connection, Lay and Professional Ministry, Smith Alumnae with MBAs, and more. To join a group, go to the AASC web site, log onto the Alumnae Directory, and click on "Discussion Groups." For the Smith LGBTQ Alumnae Alliance click here.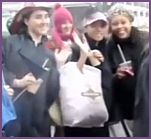 Boisterous seniors, crazy hats, illustrious Smith medalists, and the Smith Spirit cheerleaders made for one of the best Rally Days ever. Click here to view all the fun and excitement.

Take an art break! Tour the Smith College Museum of Art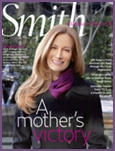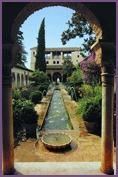 Tammy Baldwin '84 will be the speaker at the college's 131st Commencement ceremony, scheduled for 10 a.m., Sunday, May 17, at the Quadrangle. Baldwin is the first woman to serve in the House of Representatives from her native Wisconsin and the first non-incumbent, openly gay person to be elected to represent her state in Congress. For more on Baldwin click here.


Smith is responding to the weakening economy with a plan to cut the budget. Read President Carol Christ's latest letter to the campus community, which outlines steps the college is taking to meet its budget challenges. A two-year plan will be presented to the Smith College Board of Trustees in May. To add your voice to the conversation, send your suggestions to planning@smith.edu.


Washington Post journalist and author Sally Quinn '63 founded and co-moderates On Faith, the first interactive blog about religion and its impact on global life. On Faith is co-moderated by Newsweek editor and author Jon Meacham and hosted by a panel of renowned religious scholars of all denominations. Read it here.


Despite the financial turmoil, this year Smith received the largest number of applications in its history, including a surge in international applications. Click here for more.


What are your biggest challenges during these trying financial times? Do you have any words of wisdom to share about weathering the storm? Click here to share your thoughts and questions with other alumnae.


Take a look at a national campaign by Target celebrating Black History Month that features Thelma Golden '87. Dubbed a "driving force in the art world," Golden is executive director of the Studio Museum in Harlem. Check out the ads here.

The Center for International and Intercultural Studies has launched a new Web site where students can find information on global topics, including academic programs, language and culture studies, study abroad programs, faculty international research, and Smith alumnae who live abroad. Check it out here.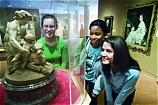 The Wall Street Journal recently lauded the Smith College Museum of Art's comprehensive collection, and the Boston Globe and Washington Post noted the museum's successful community outreach. For a video tour of the museum, click here. To read President Carol Christ's message on the college's commitment to the museum's future click here.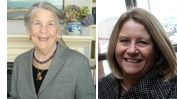 Ann Anderson Stranahan '57 and Ann Sanford '75 were among the recipients of the Milestones: A Tribute to Women Award, given by the YWCA of Greater Toledo, recognizing outstanding accomplishments of women from northwest Ohio. For details click here.


The Los Angeles Daily News reports how Geraldine Mund '67, a judge in the US Bankruptcy Court in Woodland Hills, CA, sees the impact of the financial crisis every day. In a single morning, Mund may deal with more than 40 cases as her district copes with a 92 percent surge in bankruptcy filings. Click here for the complete story.