Hello and welcome! Our 60th Reunion was held on May 18 through May 21, 2023.  From these photos you can see that it was a joyous reunion!
If you have images of '63 classmates and reunion activities that are not shown below please send your photos here. We would like to include all seventy-nine '63ers who attended this Reunion.
(And if you didn't attend we would love to have you submit a photo or two to the "What Brings Me Joy" page.)
---
---
Carole, Julie, and Mollie – the ones who did this!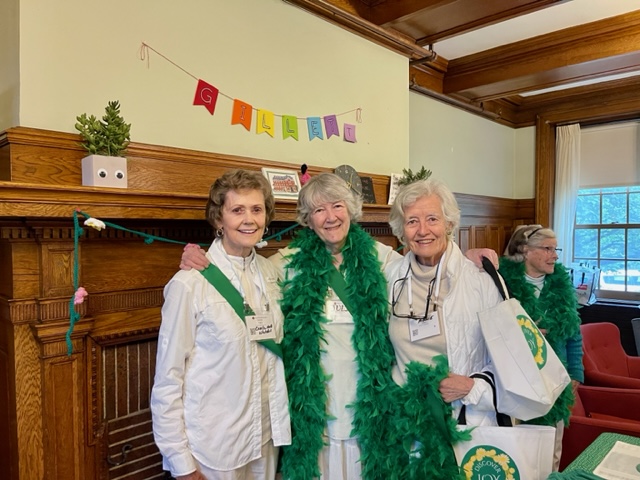 Mollie and Judy, our Co-Presidents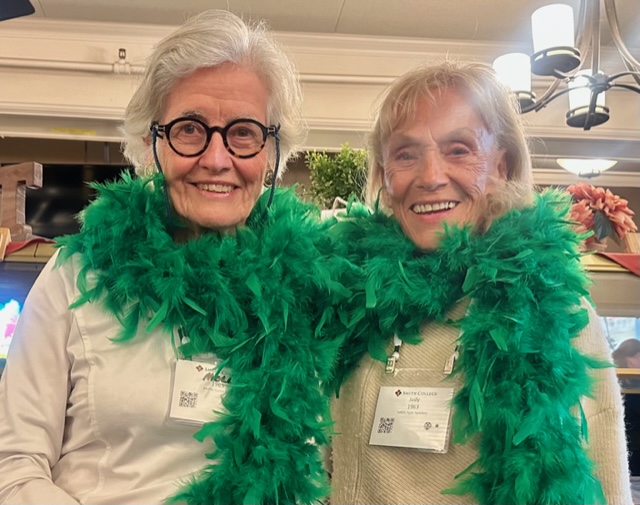 The class headquarters at Gillett was the site of great conversations, laughter, and fond (and sometimes hilarious) recollections of our years at Smith. Memorabilia from previous reunions were laid out on this table.

For this reunion all meals were held in the Gillet dining room and it turned out that many reunioneers met other classmates for the first time over tacos!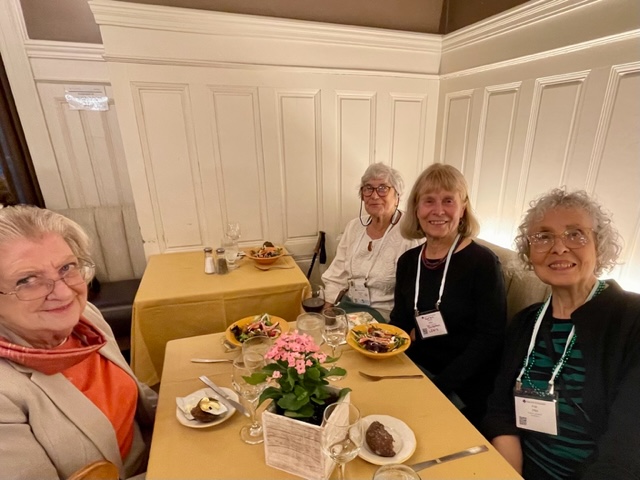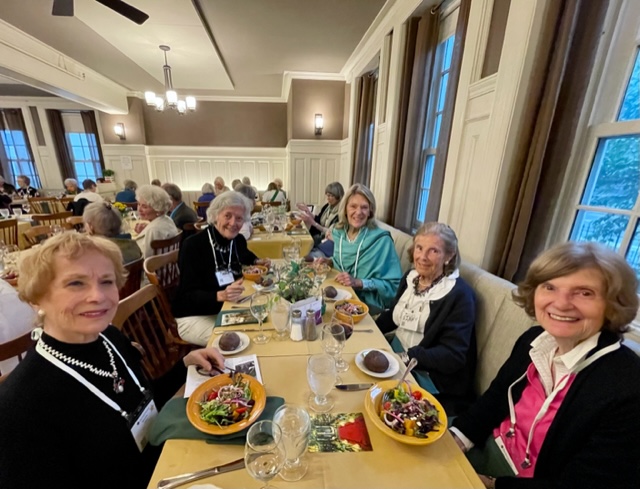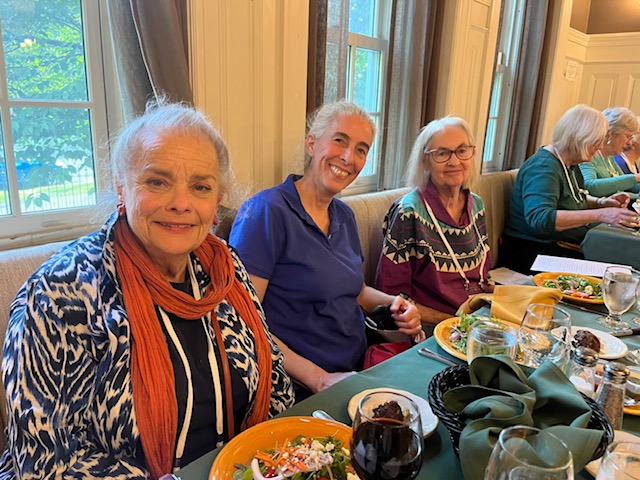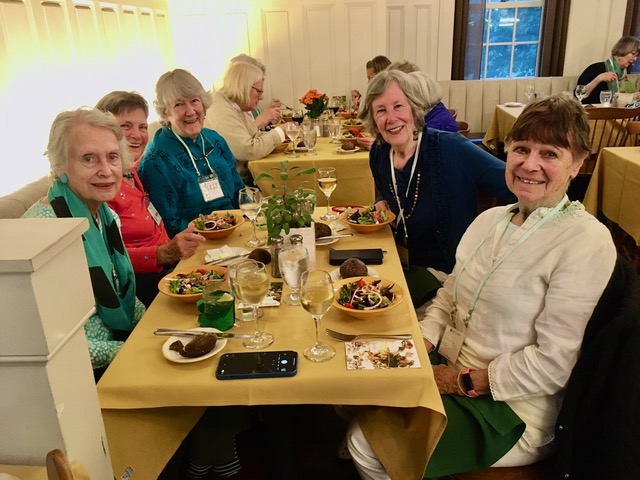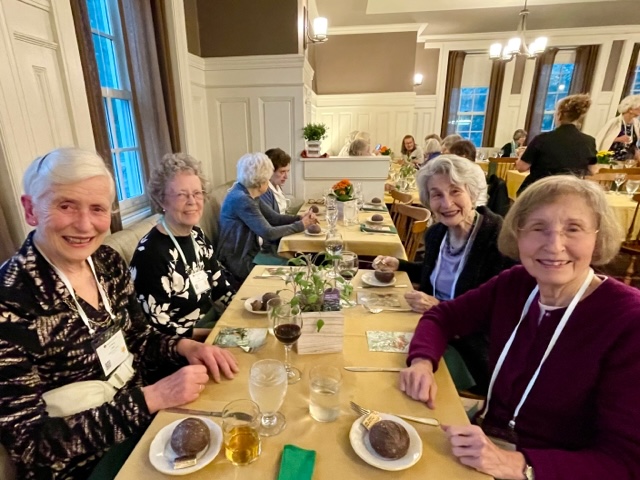 Catching up with old friends and making new ones.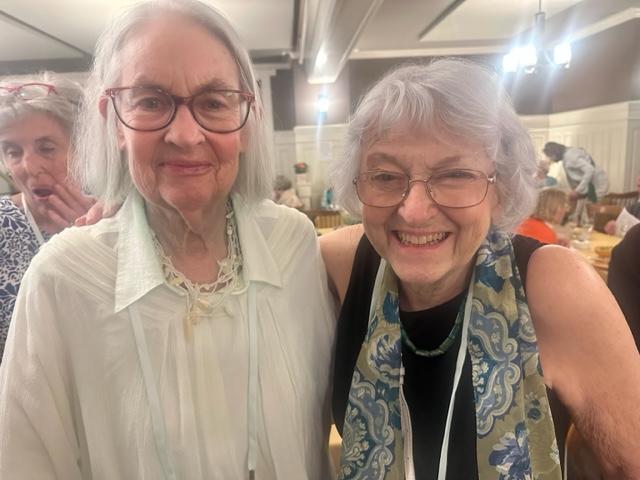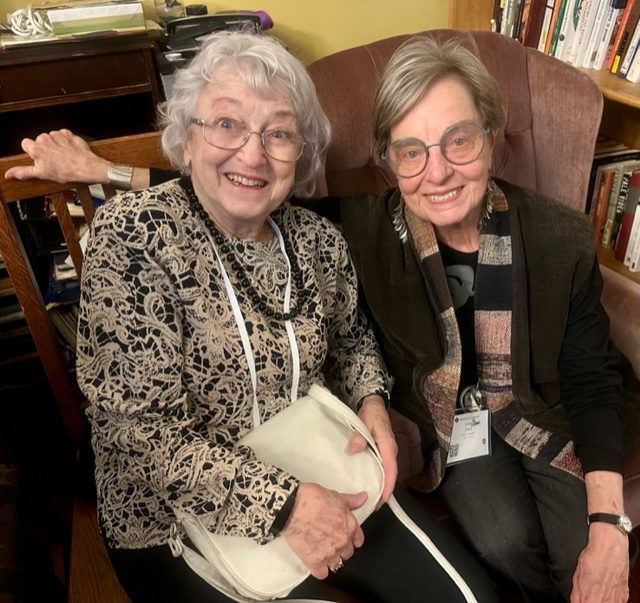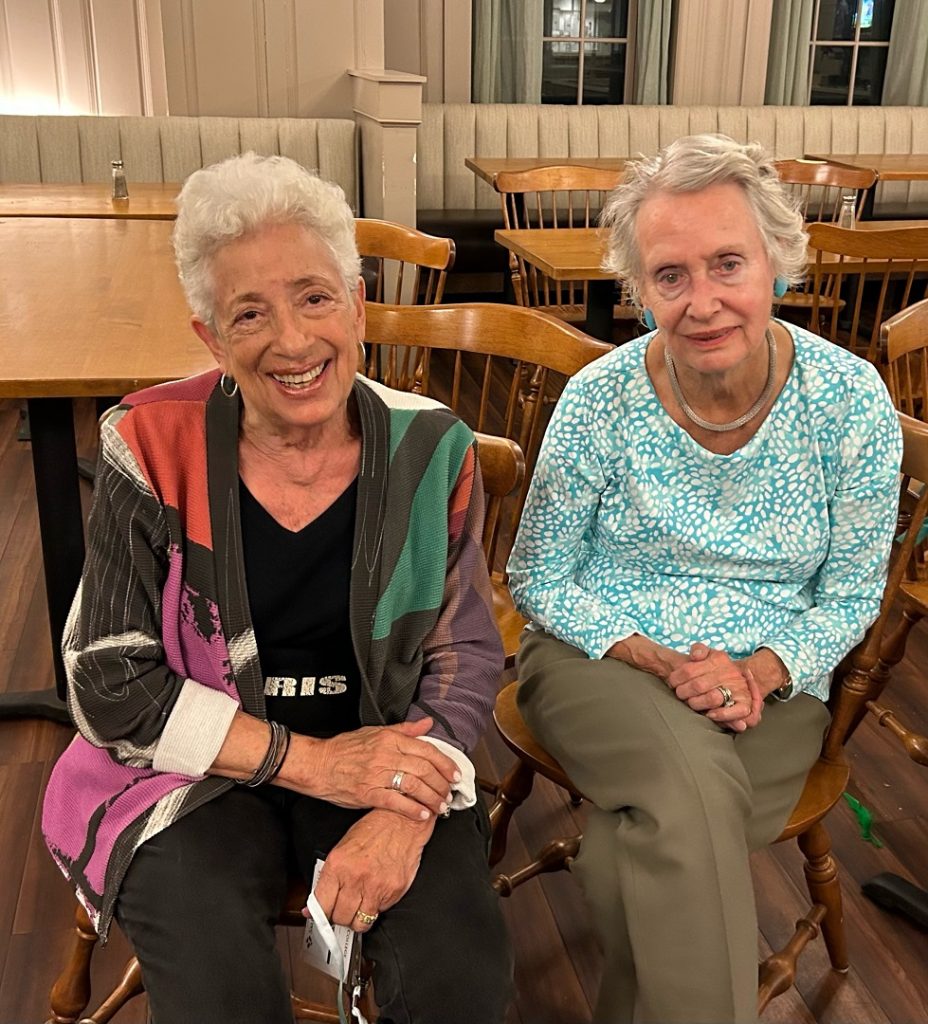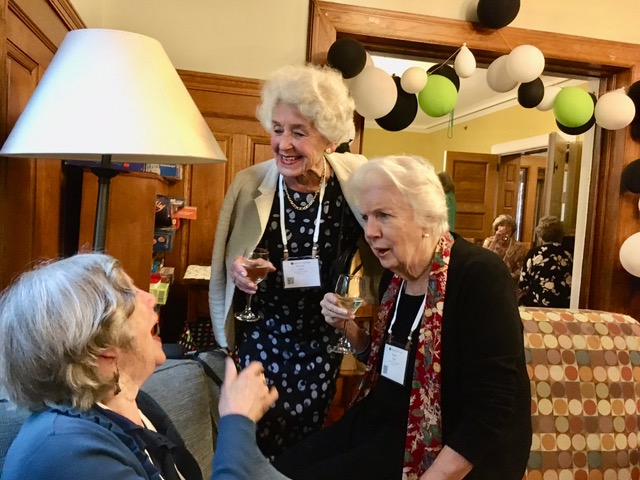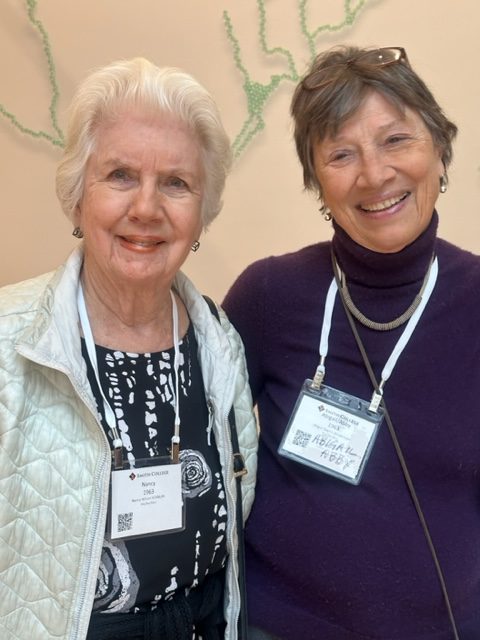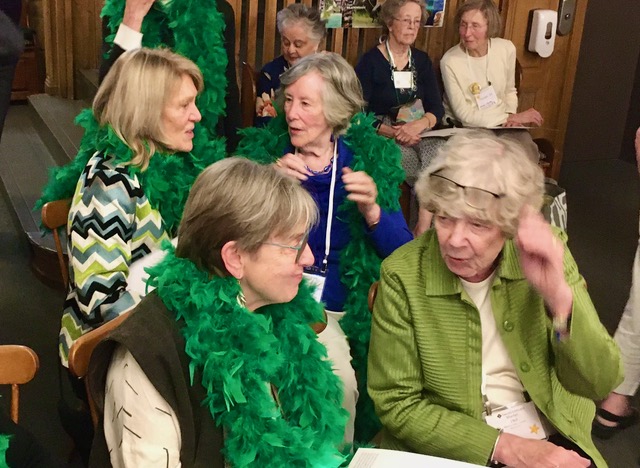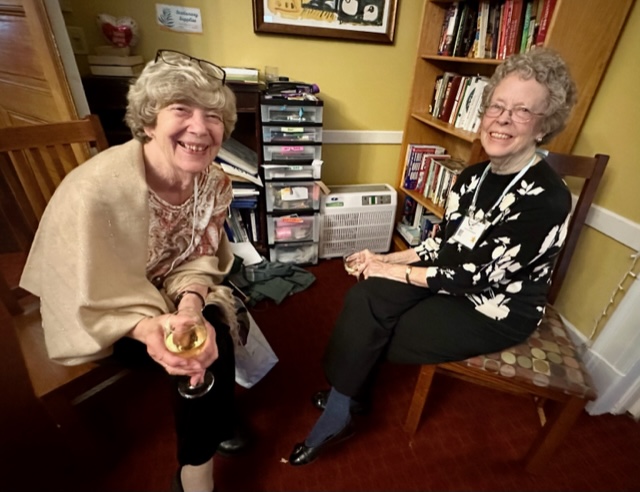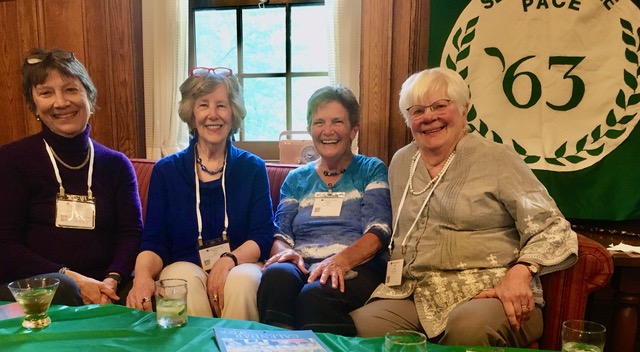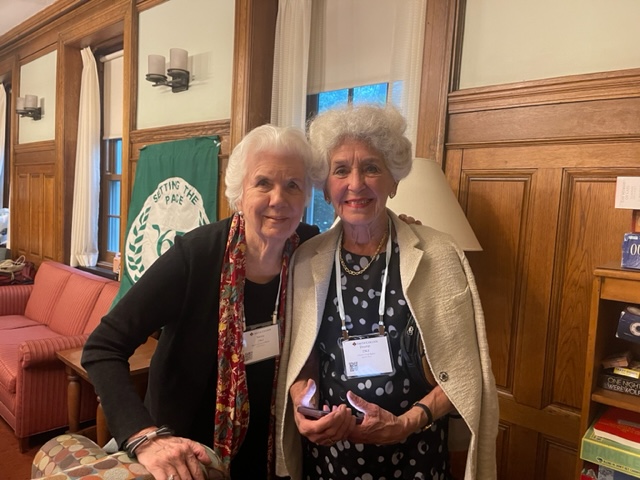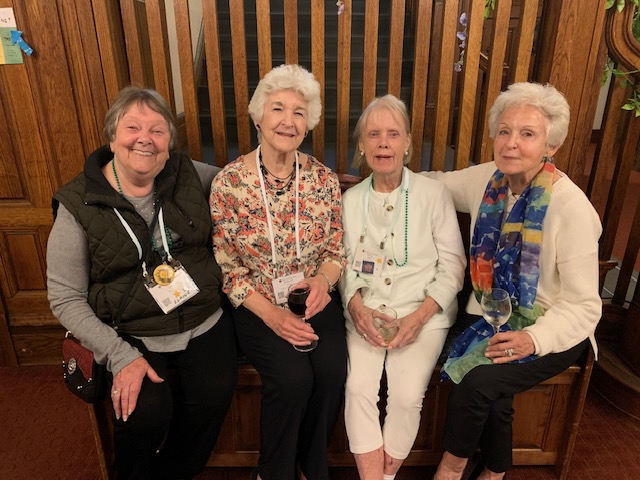 Seeing the sights around the campus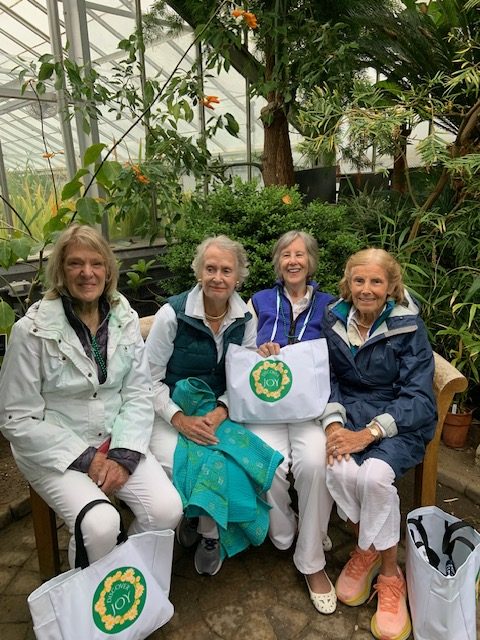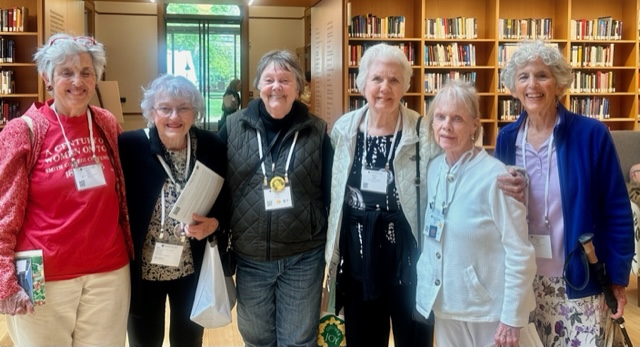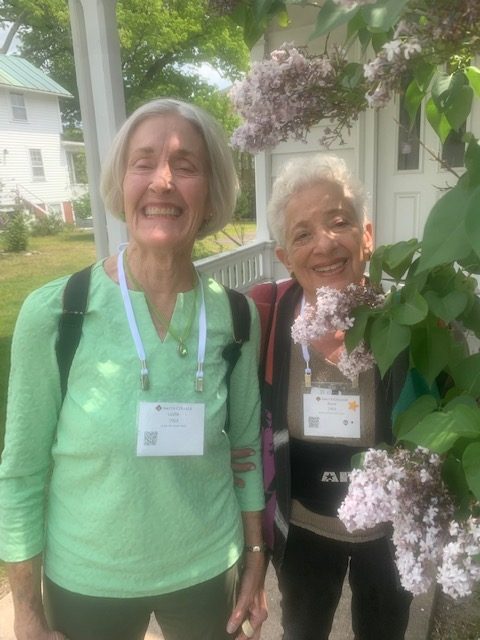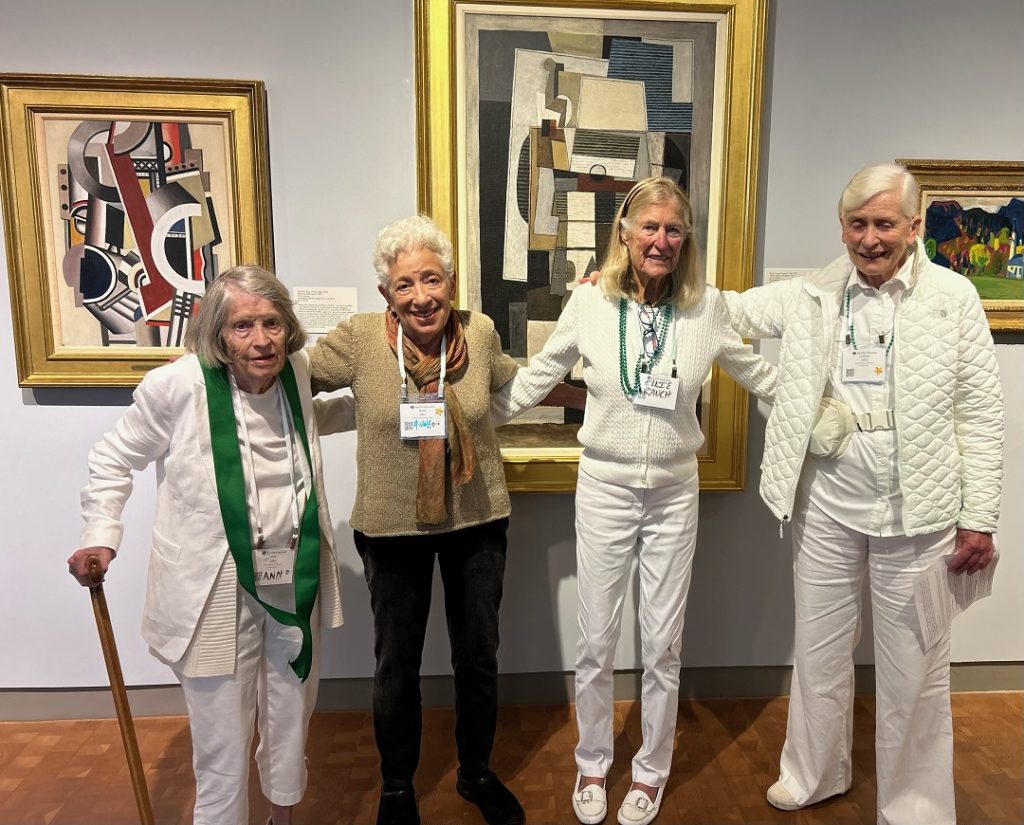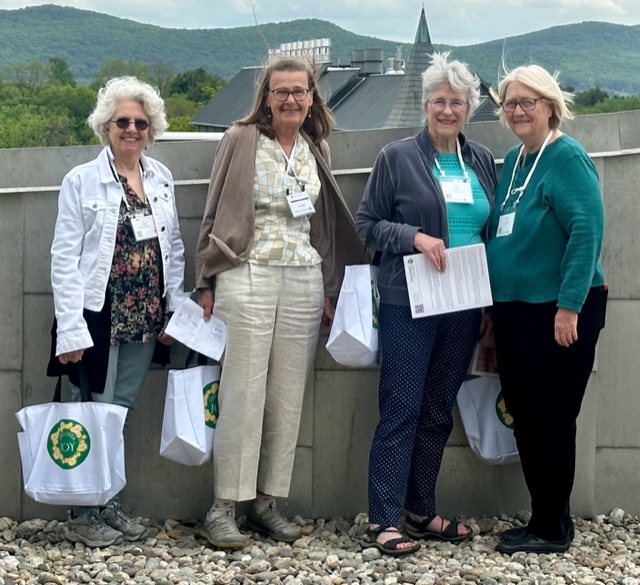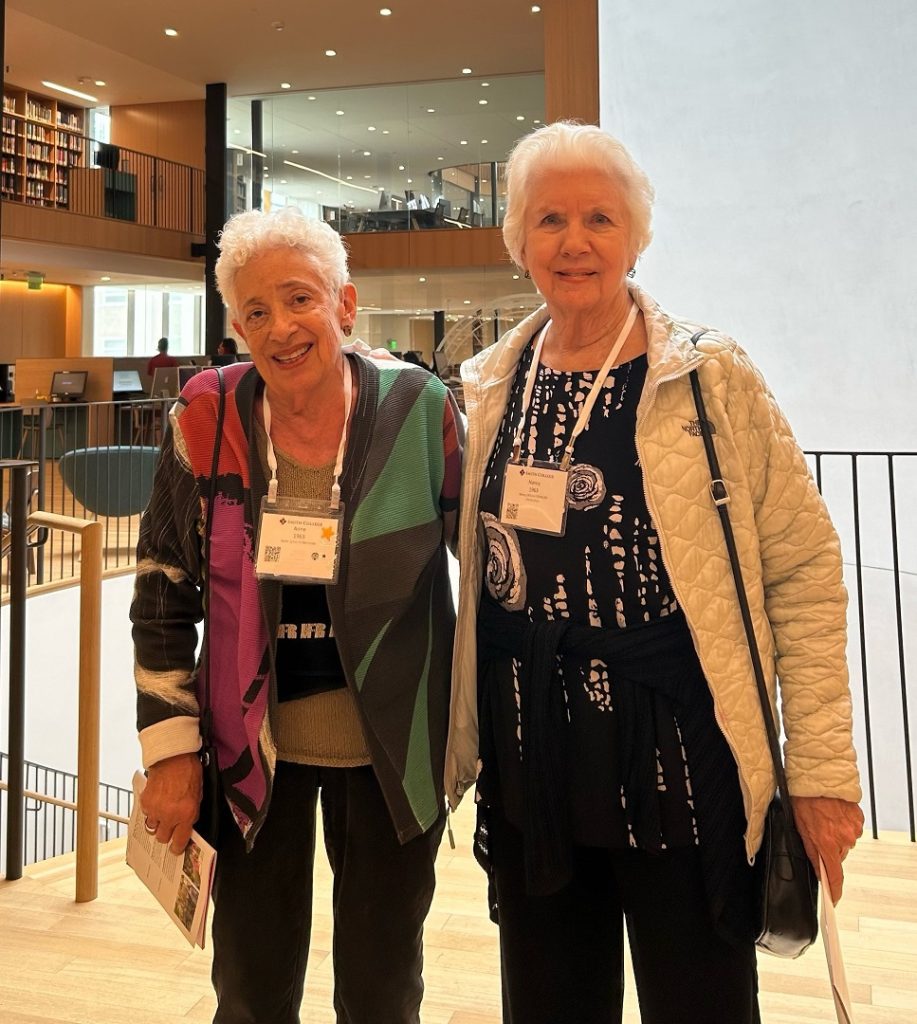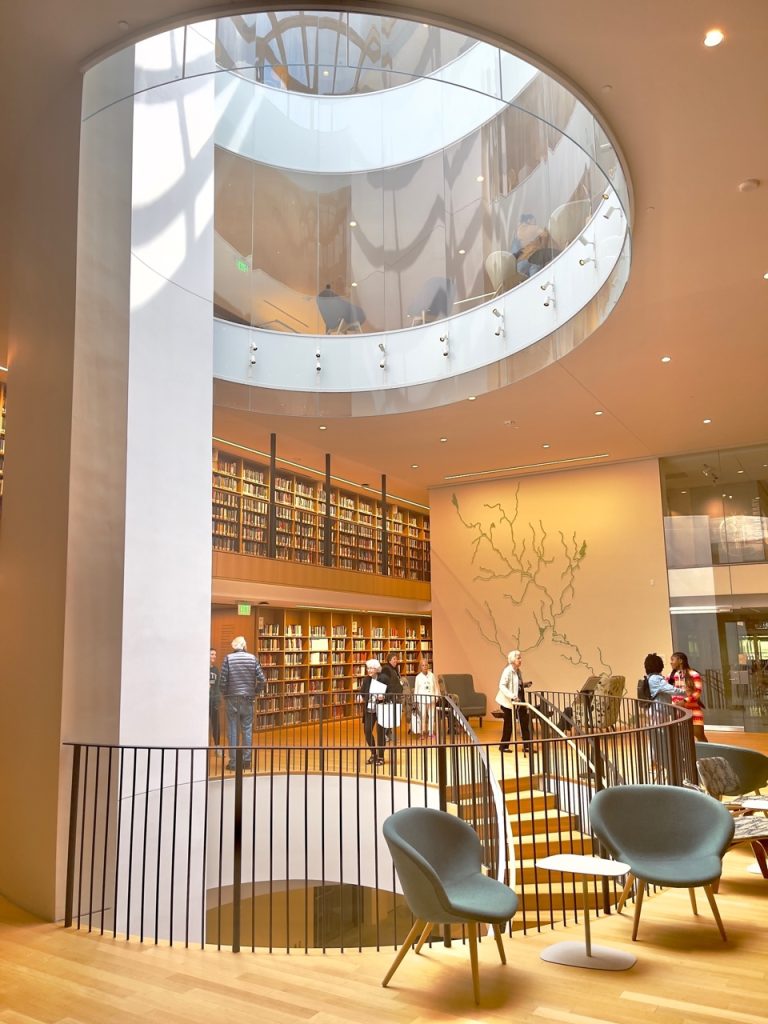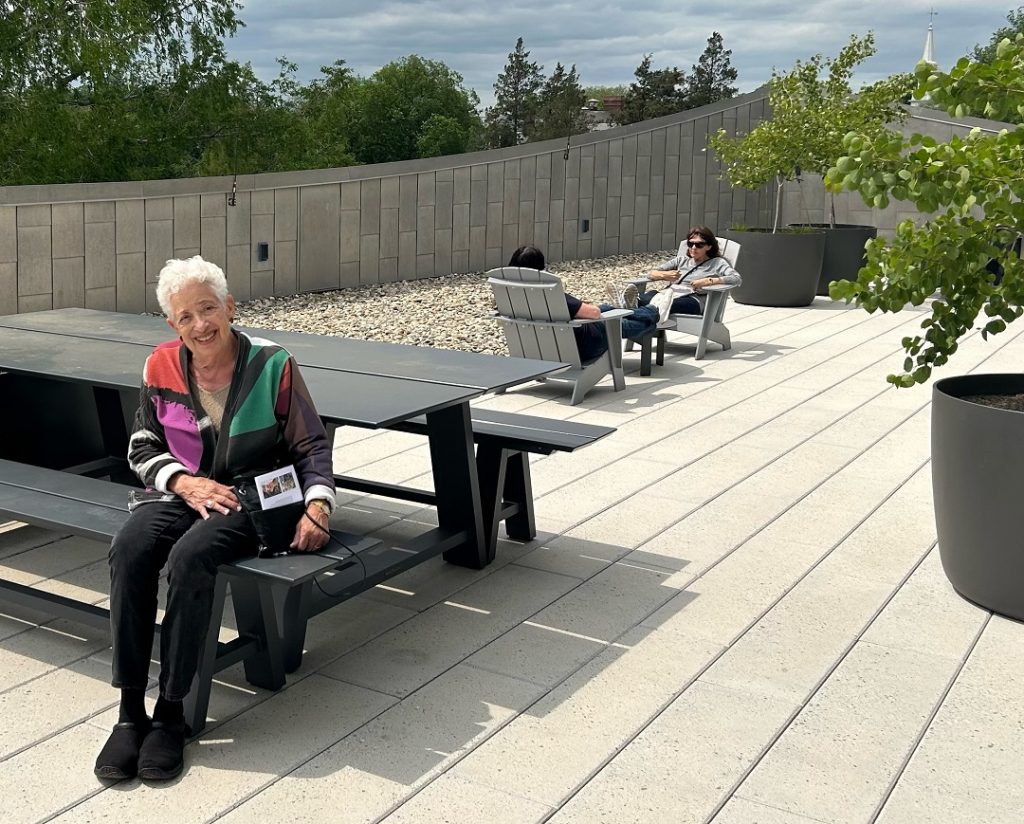 After dinner Margo lead a singalong, played ukulele and later submitted a photo collage of the weekend.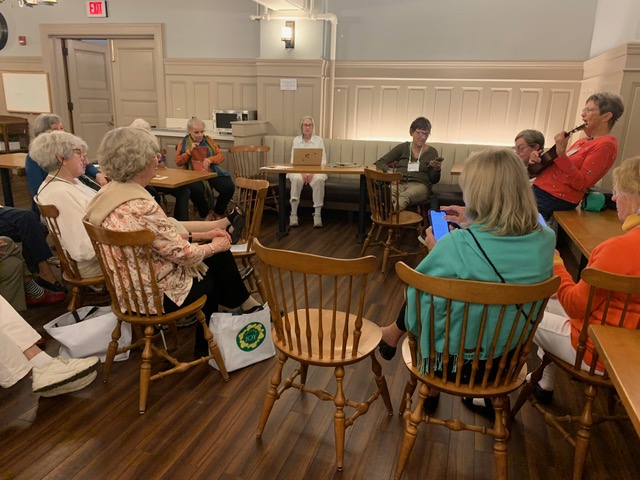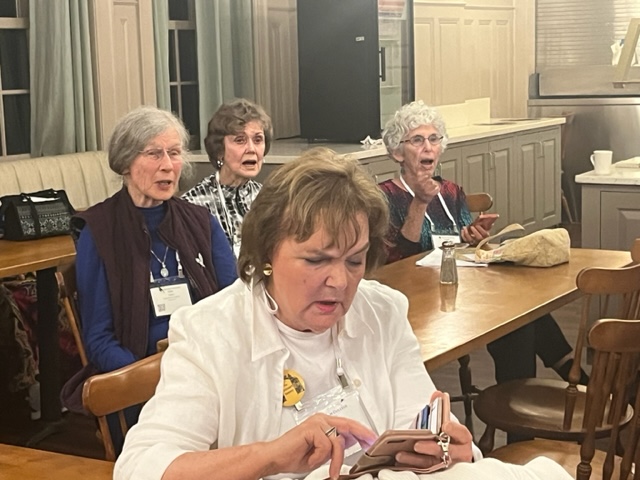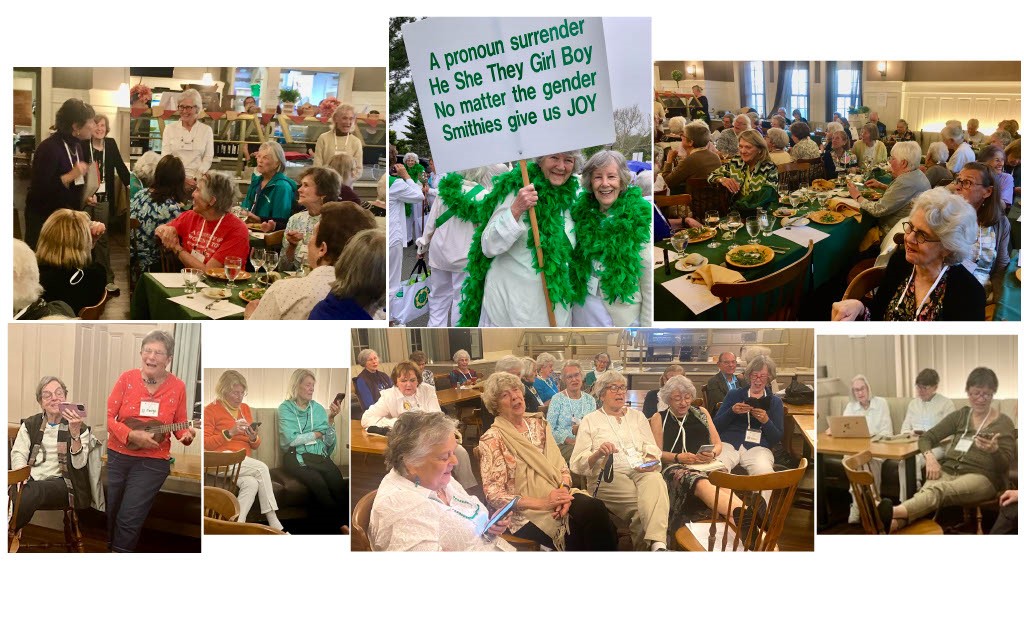 The Ivy Day Parade –no rain!
The Festival Band lead the parade of alumnae into the Quad.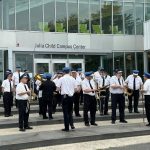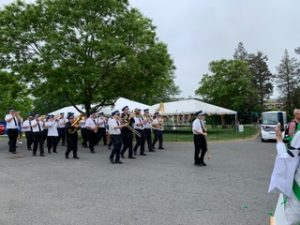 First in the parade, the Class of 1963 created a sensation in green feather boas — the "must-have" for every 80-something-year-old.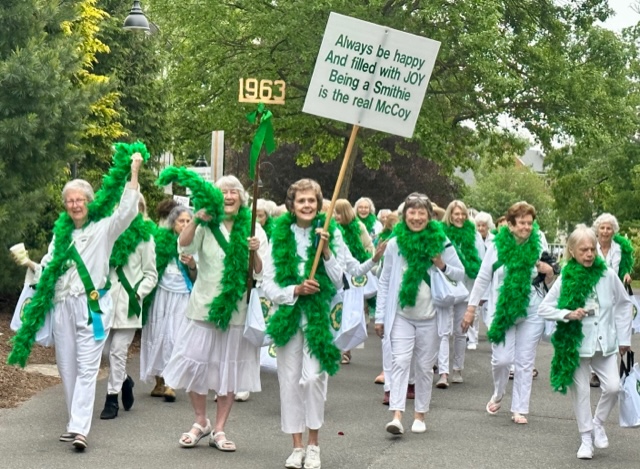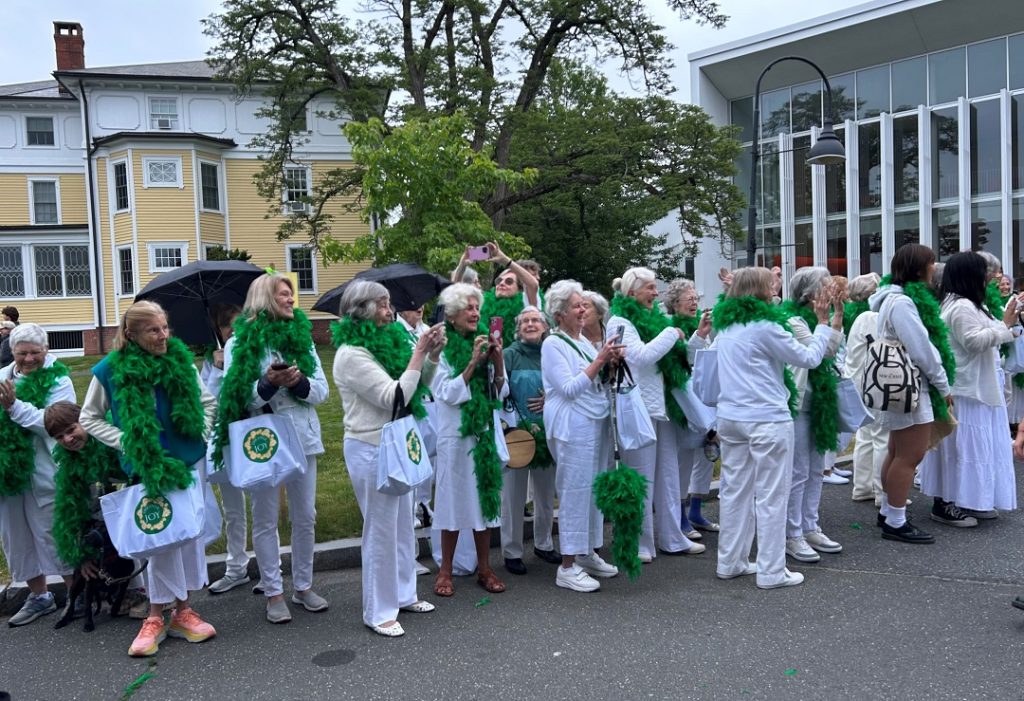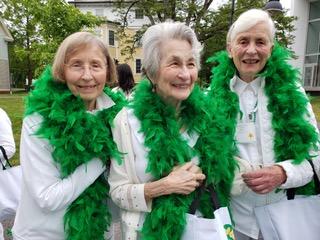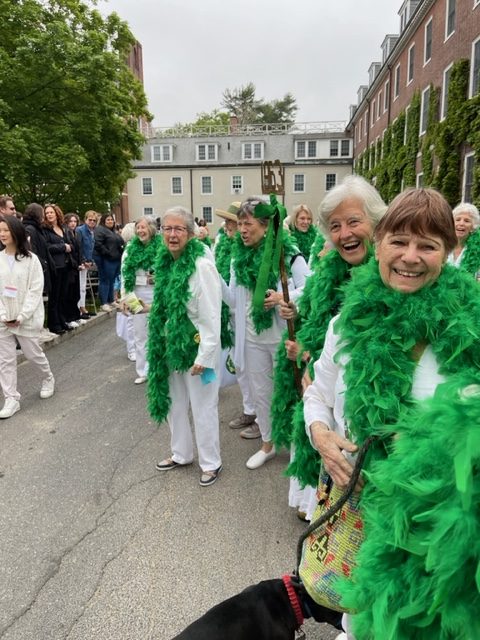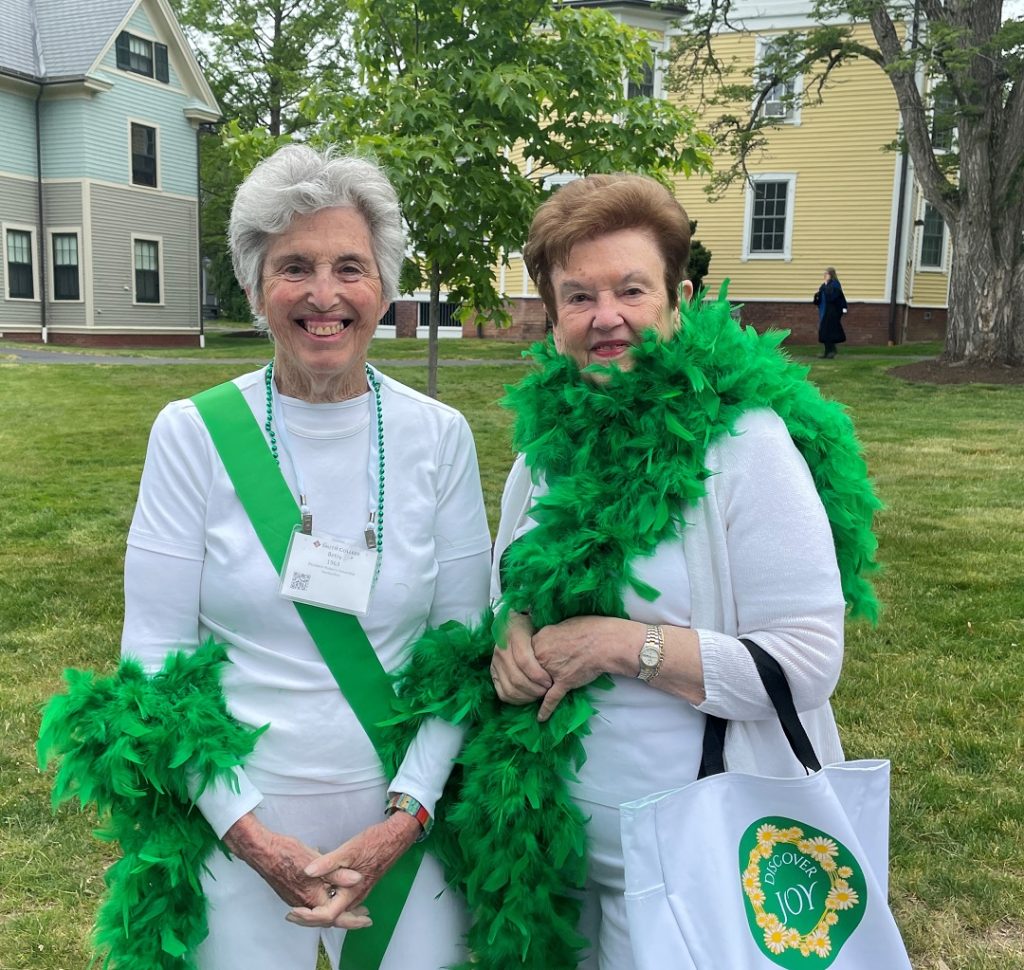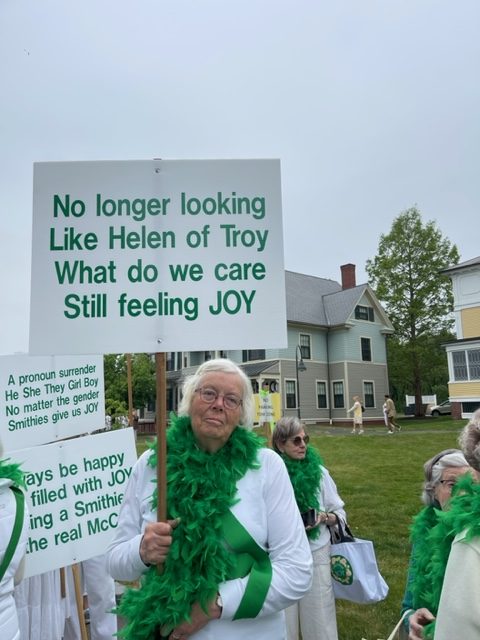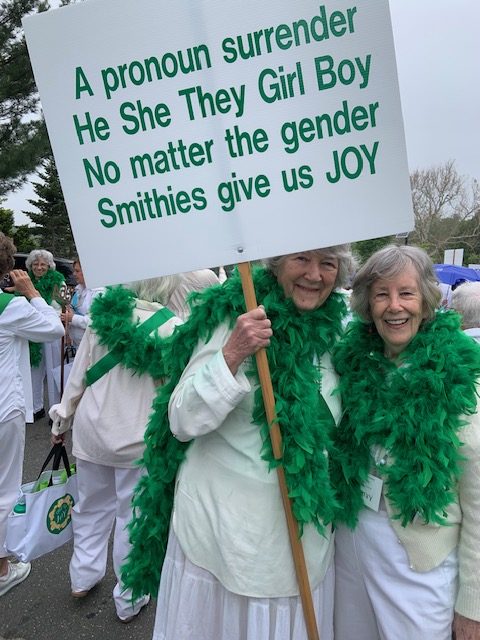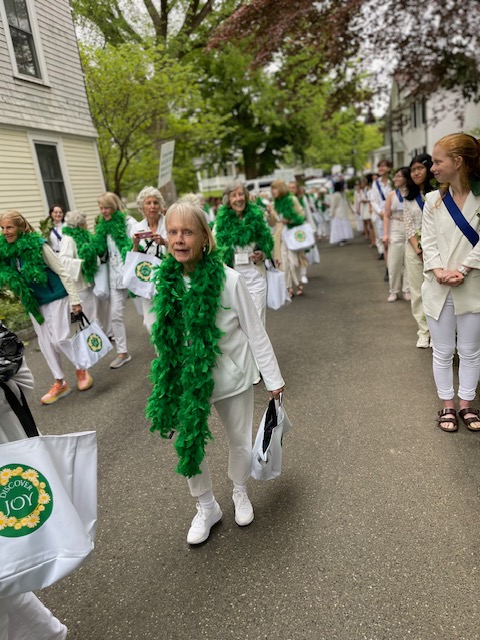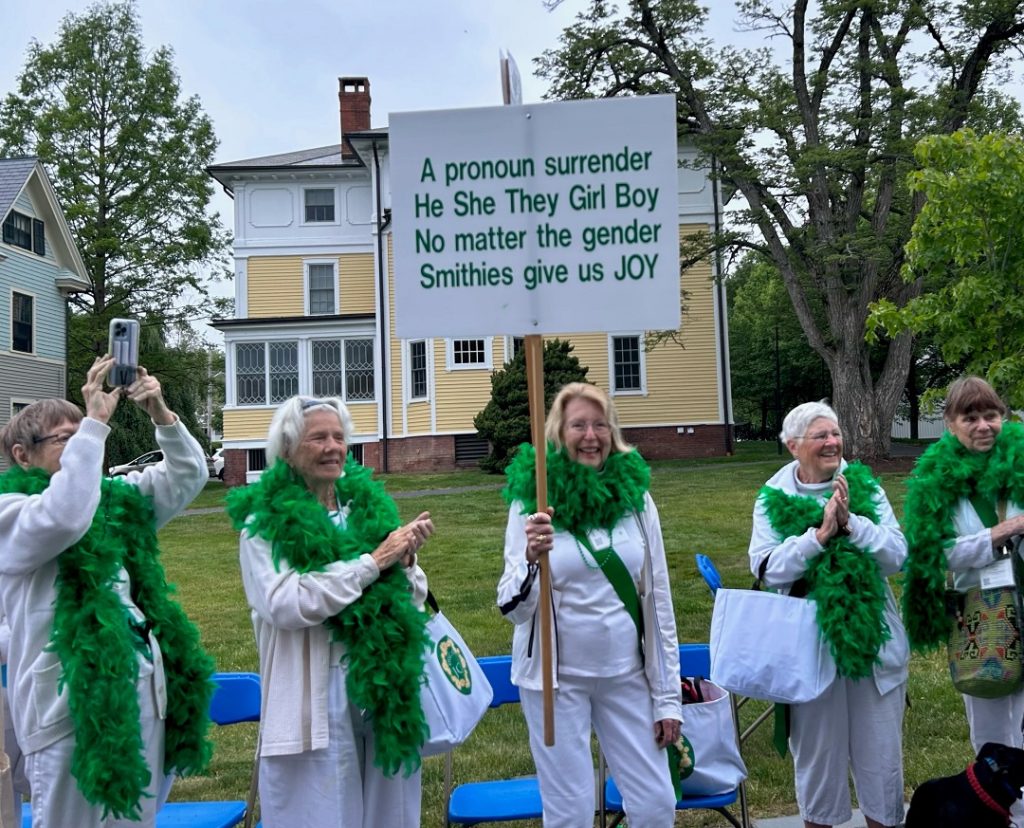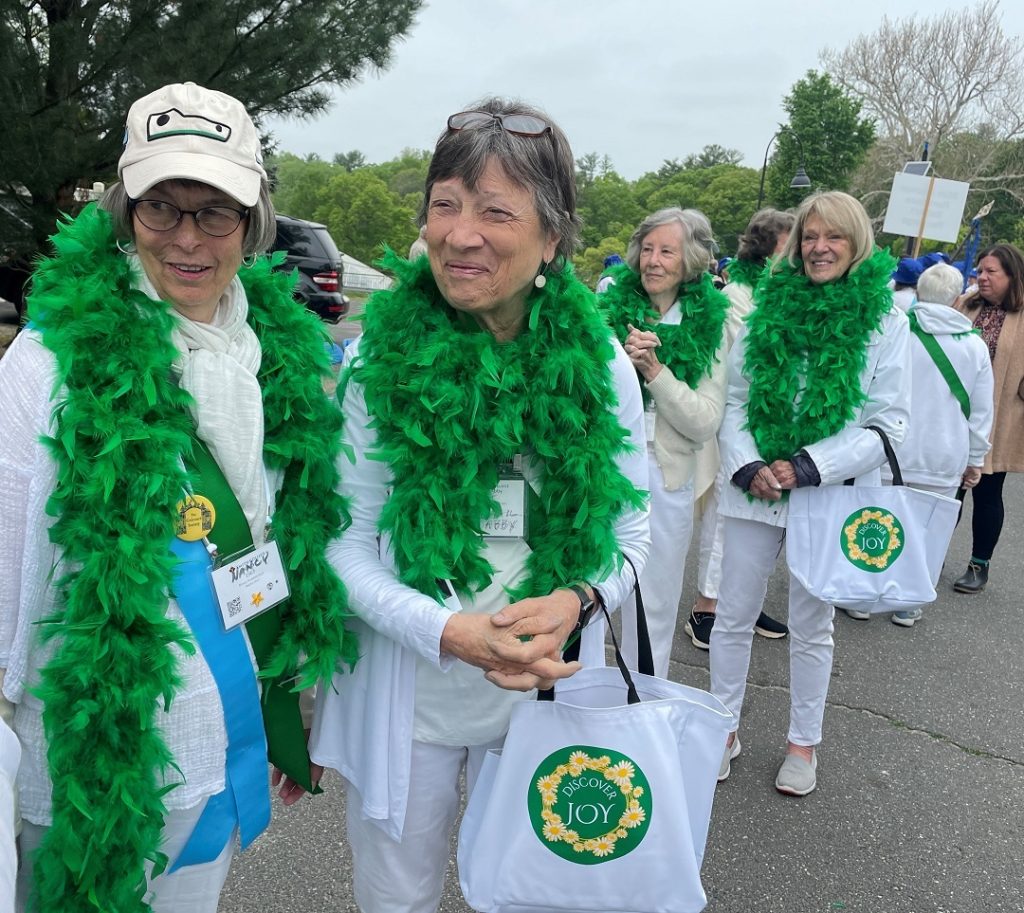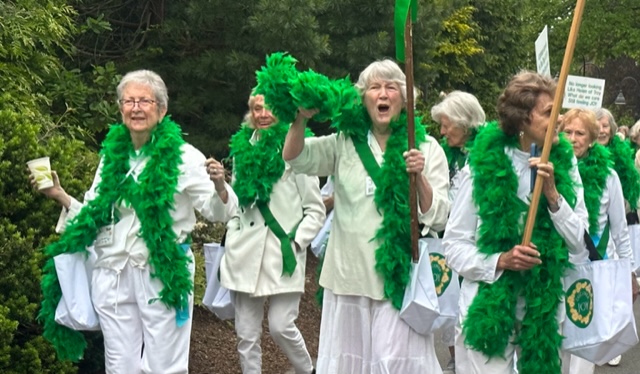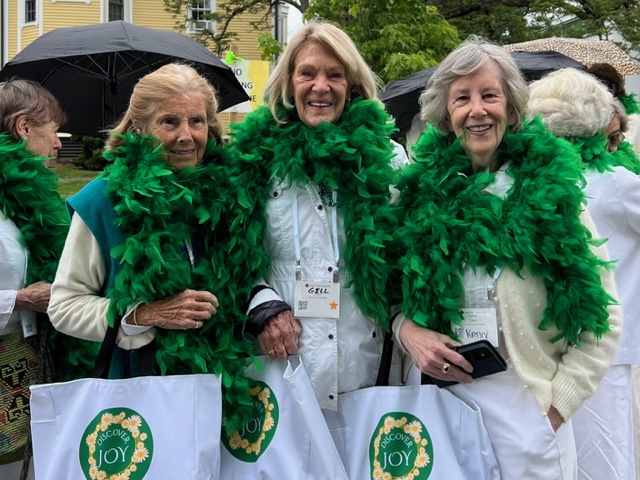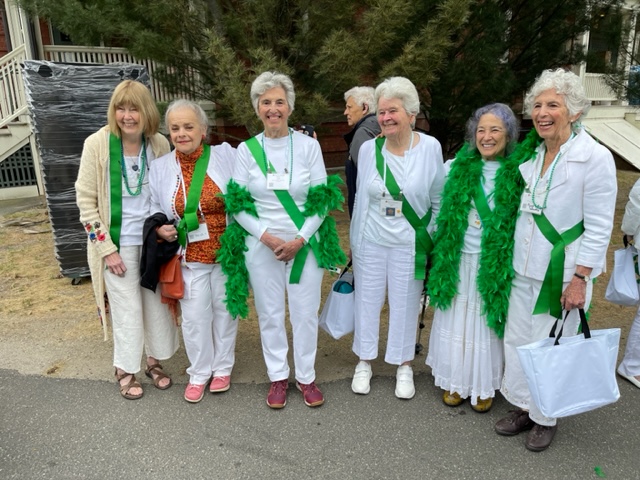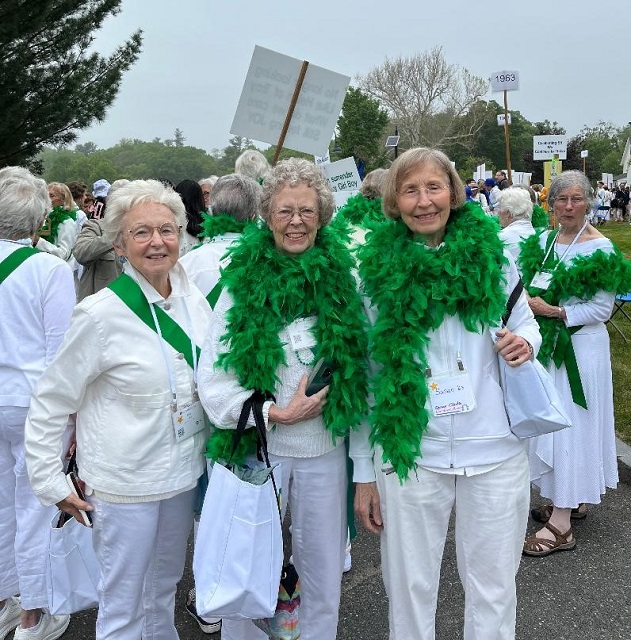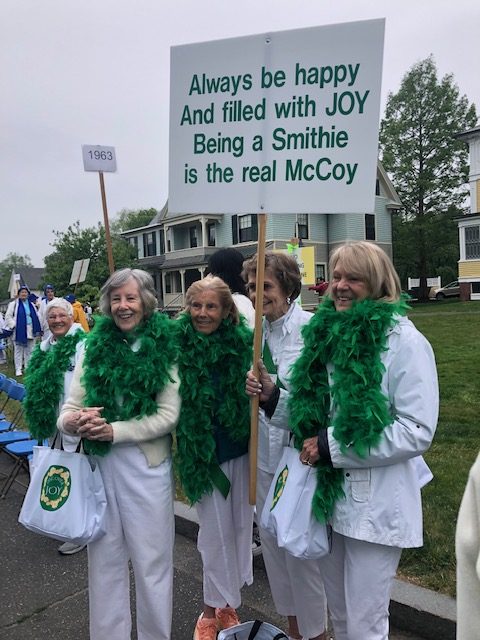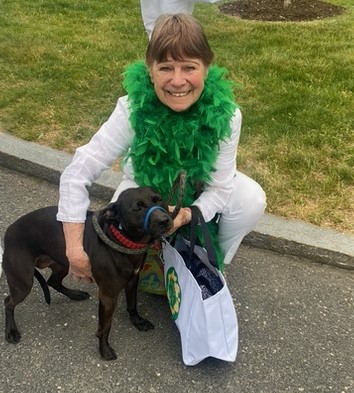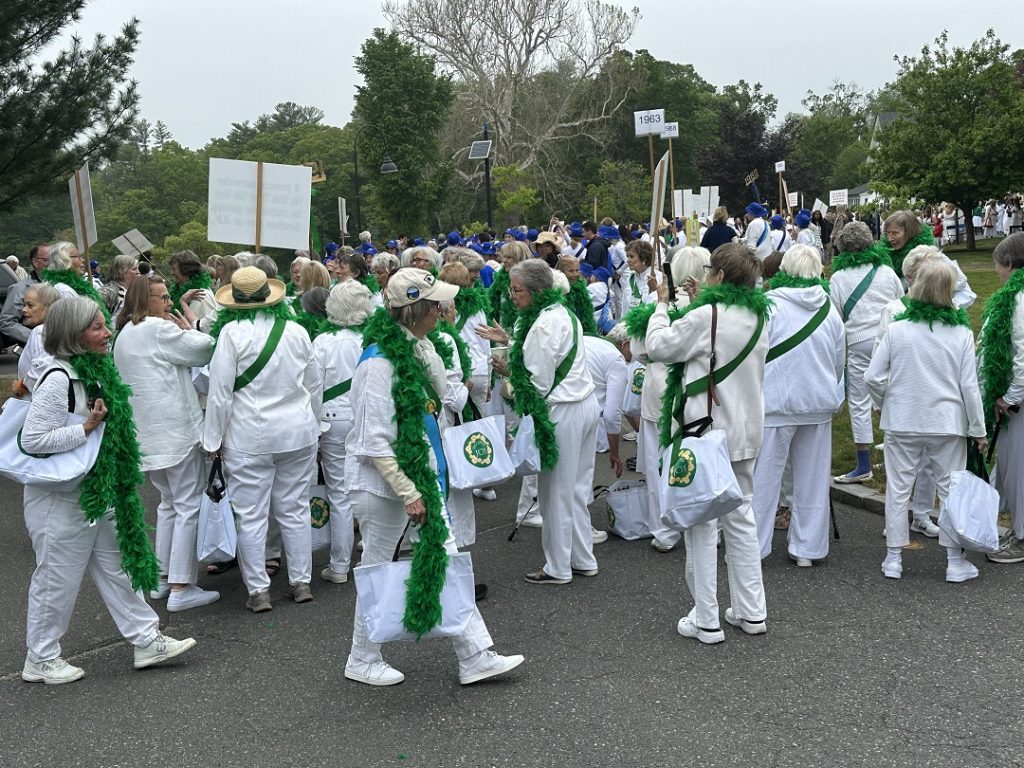 Again, leading the way, the Class of '63 enters the Quad.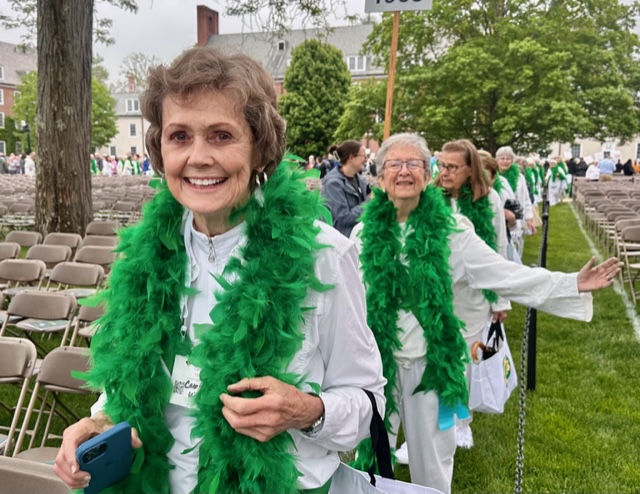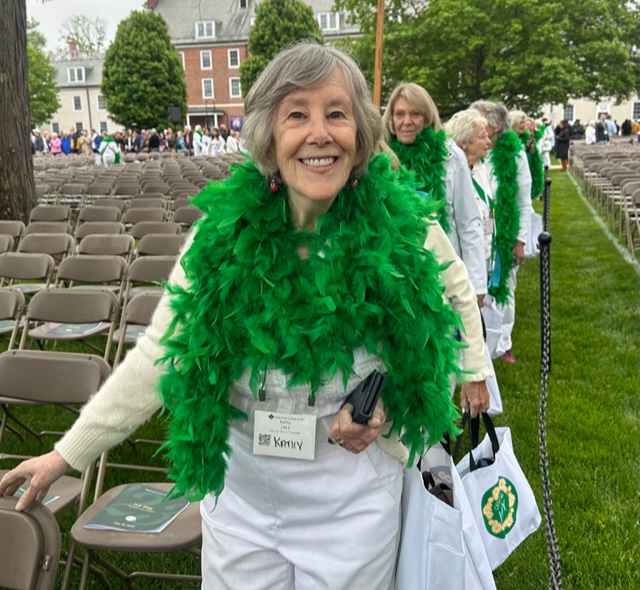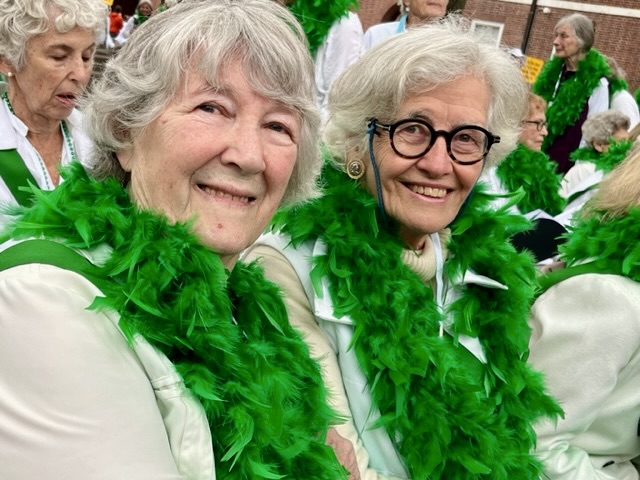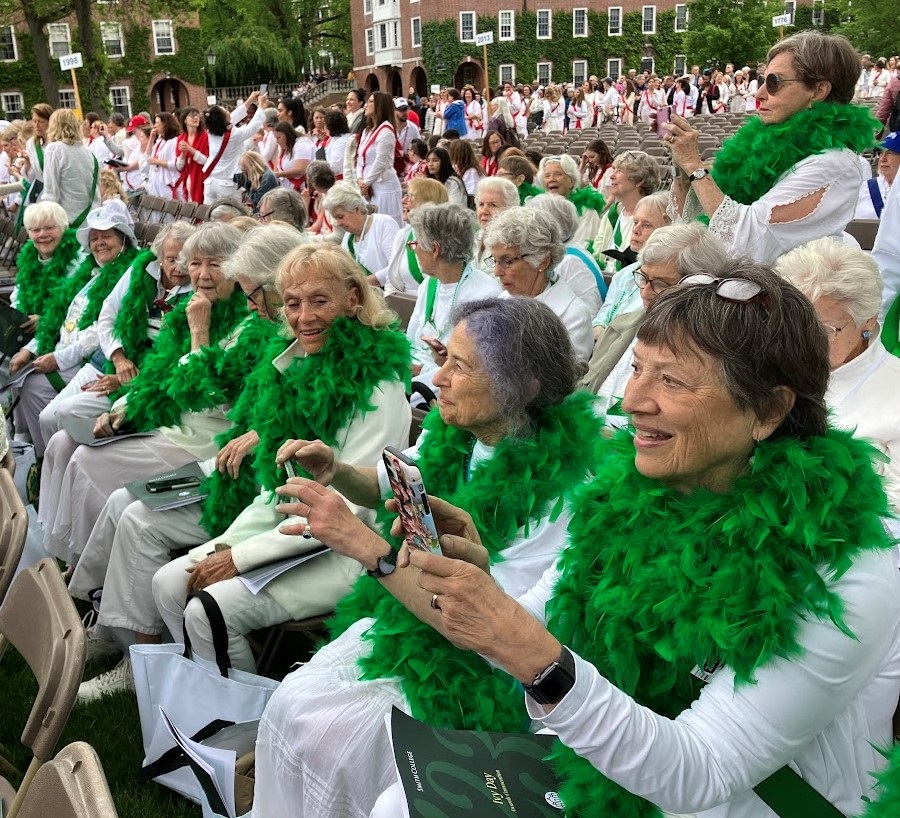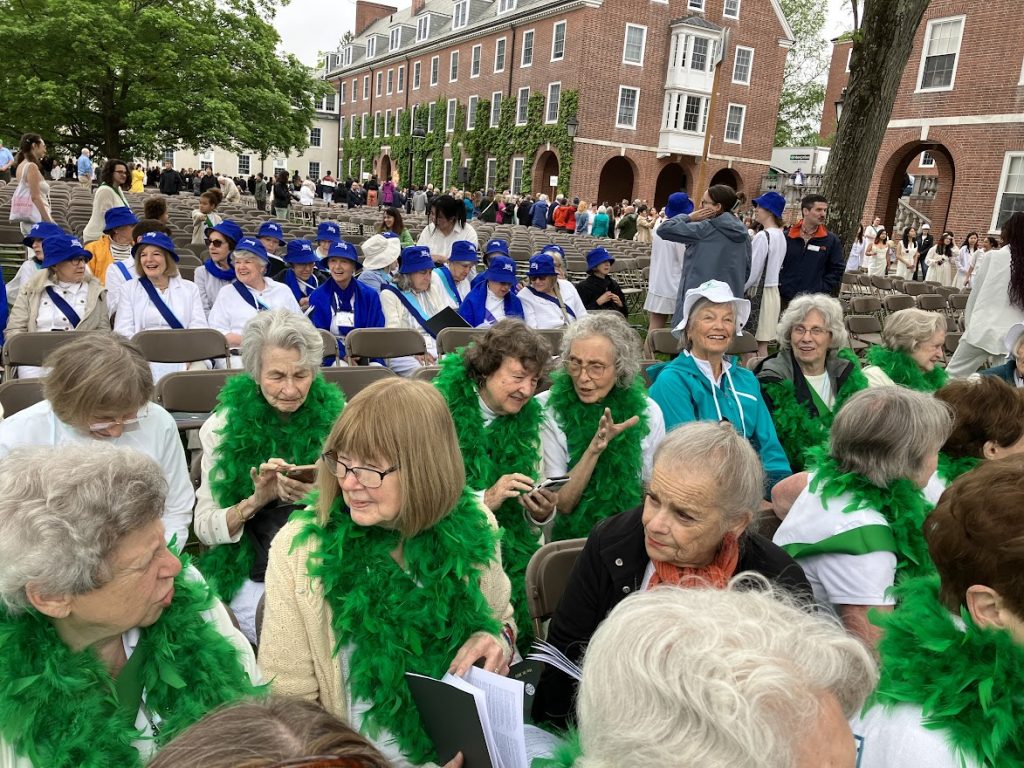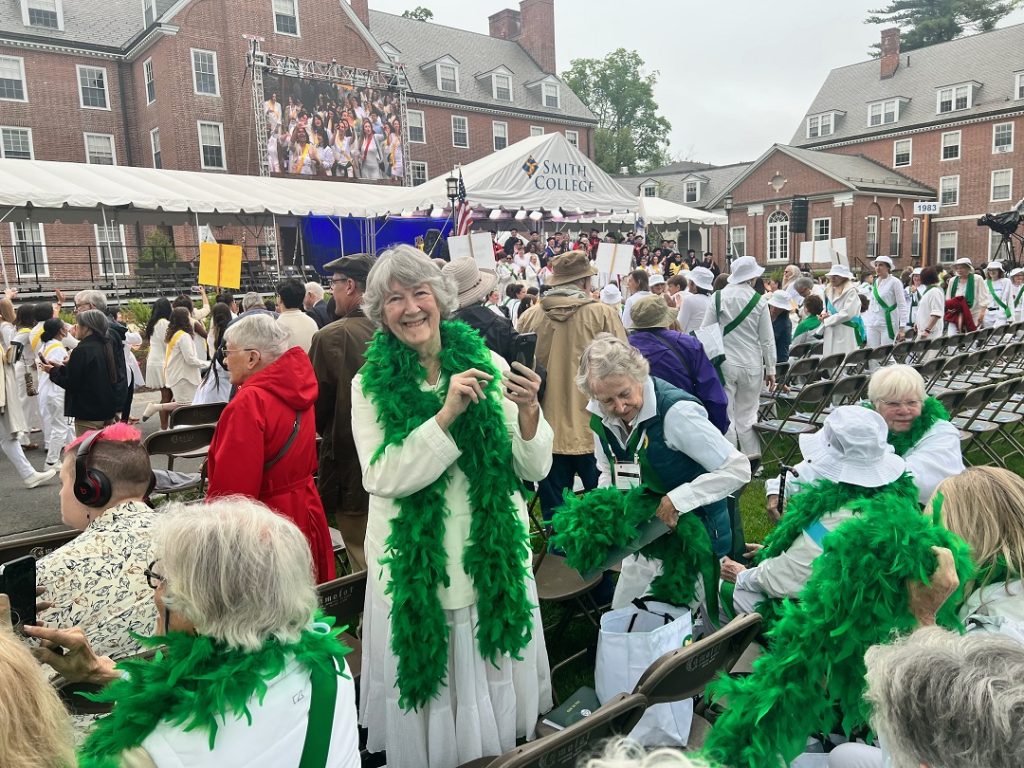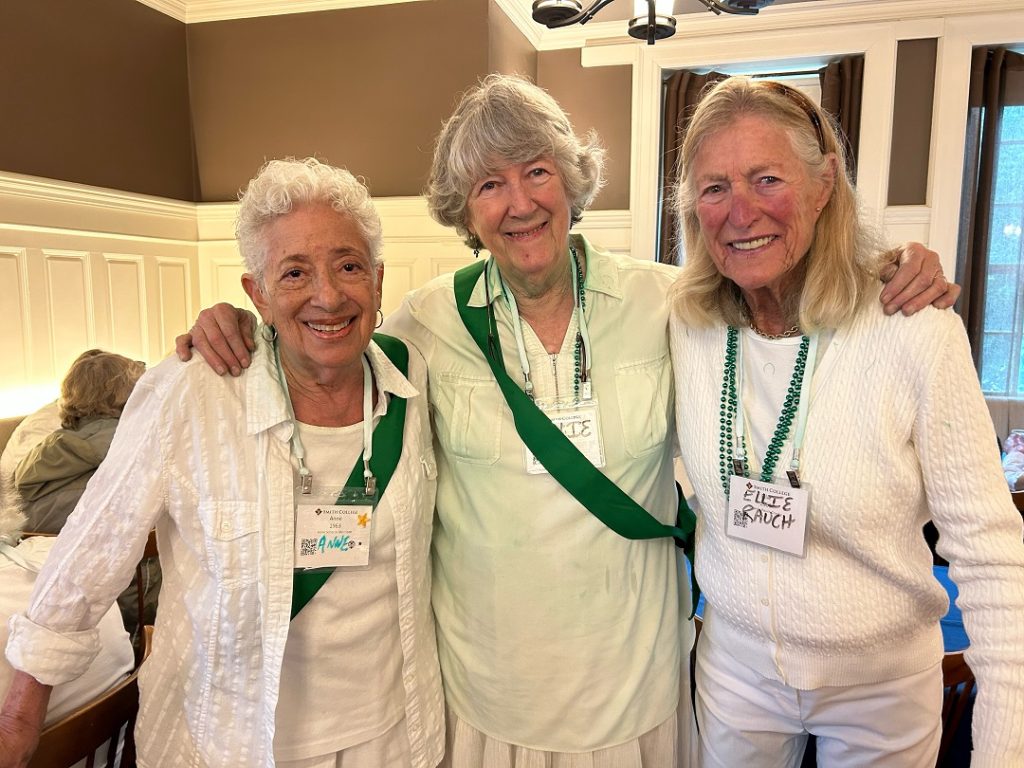 Below, Julie, Co-Chair of the 60th Reunion, and Abby, Chair of the 65th Reunion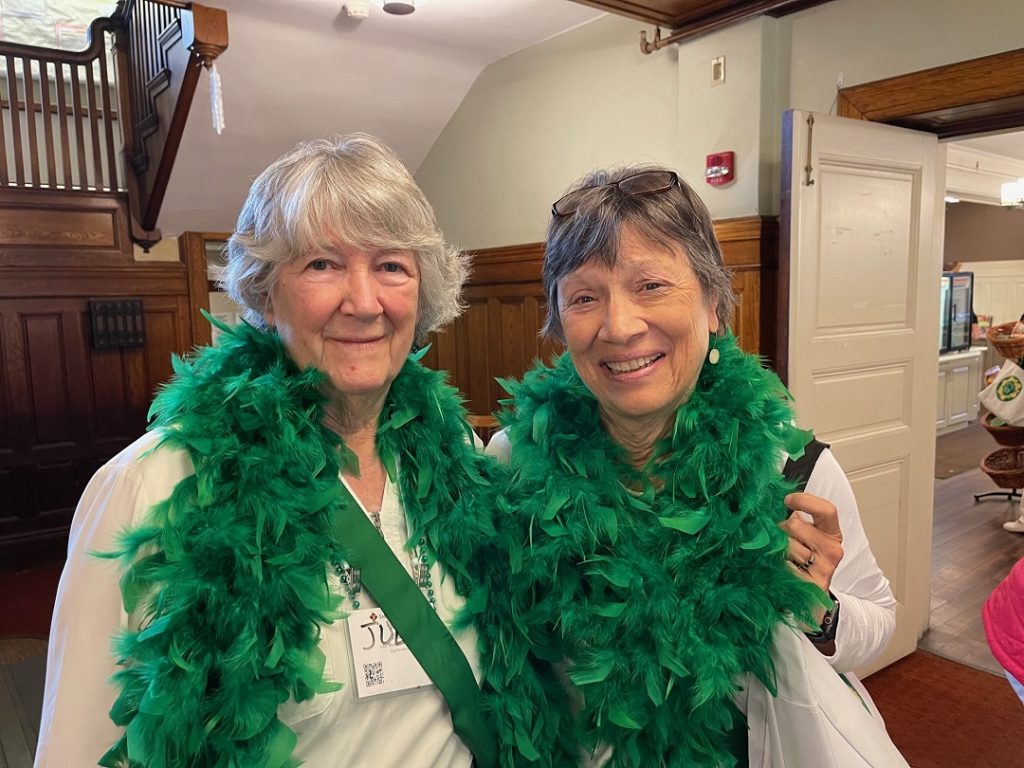 And…finally.  The photo below is of 4 of our classmates getting ready to leave for our 60th Reunion and now…safely back home.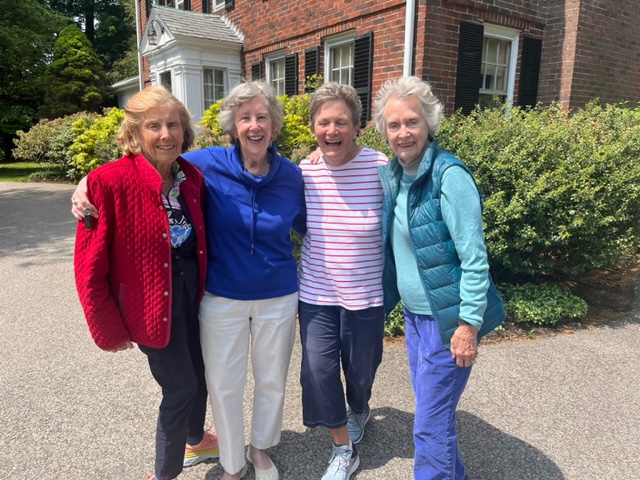 If you have additional photos — especially of people not shown on this page — please send them to the Web Chair today!