Dear Boston Smith College Club Community,
The Boston Smith College Club joins protesters across the country in demanding that the white supremacist power structures that enable police brutality and systemic oppression of Black people be dismantled. As a club, we serve Smith graduates who live and work in Greater Boston, including Black Smith graduates. It is especially important now that we stand with our Black community members and raise our voices to bring an end to white supremacy, racial injustice, and police brutality.
We commit to fostering a diverse community that is inclusive and affirming to Black Smith graduates. This includes creating policies and redesigning programming to support this mission, as well as amplifying the voices of Black-led organizations within our community. We will share an action plan with clear timelines for this work by the end of June; as a majority-white Board, we recognize that these words are meaningless without putting them into action.
We encourage our members to donate to the Emergency Fund for Women of Color at Smith College, to the Massachusetts Bail Fund, and to Black-led organizations doing important work on the ground, including Black-led LGBTQ organizations. We also encourage our members to support Black-owned businesses in Boston and urge our white members to educate themselves and work to become actively anti-racist.
We stand with Black Smith graduates and Black people who are mourning the state-sanctioned murders and oppression of Black people. Black Lives Matter.
In solidarity,
The Boston Smith College Club Board
---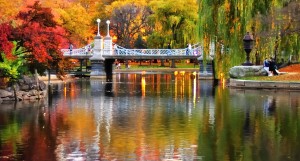 The Boston Smith College Club serves alumnae of Smith College that live or work in the Greater Boston and South Shore area.
The club provides opportunities for networking, socializing, and community service for Smith Alums. In addition, we support Smith College through presenting Book Awards, recruiting and interviewing.
Smith College Club of Boston

BSCC Housing