In addition to the annual meeting in June and holiday party in December, the club traditionally hosts a Spring and Fall educational program. See below for details.
COVID-19 NOTICE: Due to the daily developing nature of COVID-19's impact including the ambiguity of a timeframe to resume safe gatherings, we are postponing scheduling of all upcoming events, including the spring program and Senior Luncheon.
We are hopeful that, when prudent, we will be able to reschedule the wonderful speakers we have secured for these events. Please continue to check your email and this page for updates. Stay healthy. Stay encouraged.
2020 Club-Sponsored Programs:
Please see our Fall Newsletter for opportunities to connect virtually with Smithies locally and beyond in the coming months.
Annual Meeting
July 11 | 12:00 p.m.
The 2020 Annual Meeting took place virtually via Zoom! To view a recording of the meeting via Facebook, click here.
CANCELLED: Spring Program: Women's Suffrage Centennial Symposium: From Complex Legacy to Collective Action
April 18, 2020 | 9 a.m. to 2 p.m.
Tinkham Veale University Center at Case Western Reserve University
NOTE: CWRU HAS CANCELLED UPCOMING EVENTS THROUGH APRIL 20
Join the Smith Club of Cleveland in attending this CWRU speaker symposium, including retired Smith professor of African Studies, Paula J. Giddings.
More than 20 prominent local organizations, including The League of Women Voters and Siegal Lifelong Learning, have partnered to present this symposium as an opportunity to reflect on the 100th anniversary of the 19th amendment.
This symposium will bring together leading voices on the women's struggle for the vote including:
Paula J. Giddings, Retired Professor, Africana Studies, Smith College; Author of When and Where I Enter: The Impact of Black Women on Race and Sex in America
Dawn Teele, Professor, Political Science Department, University of Pennsylvania
Virginia Kase, CEO, League of Women Voters of the U.S.
Ticket price including lunch: $35
REGISTRATION REQUIRED: https://siegal-temp.gosignmeup.com/public/Course/browse?courseid=26362
ACE (Association for Continuing Education) Book Discussion Day
April 20| 9:30 a.m.-2 p.m.
Location: Suburban Temple Kol Ami
Book: On Earth We're Briefly Gorgeous by Ocean Vuong
On Earth We're Briefly Gorgeous tells the haunting story of a Vietnamese immigrant family in the form of letter from a son, Little Dog, to his mother Rose.
Speaker: John McBratney, Ph.D., Professor of English, John Carroll University
Registration, $30 – $35: https://case.edu/lifelonglearning/lectures-events/ace-programs/ace-book-discussion-day
POSTPONED: Senior Smith Luncheon
May 8
Speaker: Harvey Webster, Museum Ambassador and Chief Wildlife Officer, Cleveland Museum of Natural History
Location: Cleveland Skating Club
Additional Details TBA
2019 Club-Sponsored Programs:
Annual Holiday Party
December 8 | 5:00 – 8:00 p.m.
Graciously hosted at the home of Jim & Su Meck ('14, AC)
Invitations to be mailed in November.
2019 Annual Meeting
June 15, 2019 | 10:30 a.m.
Acacia Reservation
26899 Cedar Road
Lyndhurst, OH 44122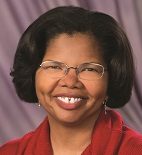 Photo Credit: The Cleveland Foundation
Keynote Speaker: Dale Anglin '86
Program Director of Youth & Social Services
The Cleveland Foundation
Reservations Required
RSVP by 6/1 to Amy Miller: amyemiller@gmail.com
Free to Club members, Guests $20
Recognized by her peers as a "rock star" in the foundation field, Chicago native Dale Anglin welcomed an opportunity to return to the Midwest when joining the Cleveland Foundation staff. Preceding her October 2017 appointment as Program Director for Youth and Social Services, she came to the Foundation as a consultant earlier that May.
Dale came to Cleveland from the Victoria Foundation in Newark, New Jersey, where she was an associate director for educational programs, responsible for programming in higher education, STEM/STEAM, K-12 education, summer youth employment and leadership efforts.
Through her work in public policy and through community foundations, Dale has dedicated her career to public service. We are excited to hear about her journey, and the road that led her to Cleveland.
SPRING LECTURE: "Organizing Exhibitions of Asian Art: A Curator's Process and Perspective"
Dr. Sonya Rhie Mace '93, George P. Bickford Curatorof Indian and Southeast Asian Art
Saturday, April 27, 2019 ~ 11 a.m. (Doors open at 10:30 a.m.)
Cleveland Museum of Art Recital Hall
Complimentary to members and guests
Reservations Requested – RSVP to Amy Miller '99 (amyemiller@gmail.com, (216) 314-4098)
Referring to her work as her "dream job," Sonya Mace began her tenure as curator of Indian and Southeast Asian Art at the CMA in 2012. She was chosen after an international search "not only for her scholarly skills, but her proven ability to organize major loan exhibitions on traditional historical topics, as well as modern and contemporary art from India," Sonya's love for Southeast Asian and Indian culture began as a child while visiting Buddhist monasteries and temples in Korea with her mother, Smith College professor and art historian Marylin Rhie.
2017-2018 Club-Sponsored Programs:
FALL SPEAKER: Speaker: Smith President, Kathleen McCartney
Monday, November 5
Please join President Kathleen McCartney for a reception and discussion of Smith today.
Monday, November 5, 2018
6 p.m. Reception
7 p.m. Program and Q&A
Location:
Glidden House Inn
1901 Ford Drive
Cleveland, OH 44106
Tickets
$20 for alumnae, parents and guests; $10 for alumnae in classes 2008 to 2018*
*Tickets are nonrefundable.
Questions? Please contact EventsRSVP@smith.edu or call (413) 585-4209
---
Book Club
The Book Club, guided by Joanne Mortimer '70, will meet on the second Wednesday of the month. Arrival is between 7:00 – 7:30 pm and discussions run from 7:30 – 9:00 pm. Contact Joanne for additional information. Refer to the Book Club page for the current schedule.
Young Alums
Young Alums (classes 2003 – 2018) continue to meet regularly and plan gatherings. To learn more about their programs, visit the club Facebook page.
---
Previous Events
2018 Annual Meeting
Saturday, June 23 | 12:00 – 1:00 p.m.
Cleveland Skating Club
2500 Kemper Rd
Cleveland, OH 44120
We'll have lunch, cover necessary club business and hear from our featured speaker, Mittie Jordan '75 who will discuss her work with the National Institute for Restorative Justice.
Free of charge to dues-paying members and young alums. Members may pay annual dues at the door via cash or check.
RSVP to Betsy Sampliner.
2018 SPRING PROGRAM: Reid Bertone-Johnson, Smith Lecturer in Landscape Studies
Saturday, April 28 | 2 – 4 p.m.
The Nature Center at Shaker Lakes
2600 South Park Boulevard
Cleveland, Ohio 44120
The Smith Club will welcome Prof. Reid Bertone-Johnson, Lecturer in Landscape Studies at Smith, to speak on his work with the Mill River Greenway Initiative, which seeks to protect the watershed, preserving its cultural artifacts, enhancing its biological health and identifying access points to encourage recreational activities.
Mill River flows through Smith's campus and includes Smith's iconic Paradise Pond. Faculty in Geology and Biology conduct research on the hydrology and vegetation, and the architecture and landscape studies programs use this unique resource as both site and inspiration for design projects.
Bertone-Johnson received a B.S. from Tufts University, where he majored in geological sciences and environmental studies. He received an Ed.M. from the Harvard Graduate School of Education in 1998. After five years of teaching earth science, environmental science and a wilderness survival course at Amherst Regional High School in Amherst, Massachusetts, Reid went back to graduate school to earn an M.L.A. from the University of Massachusetts Amherst. He has worked professionally for Dodson Associates, a landscape architecture and planning firm in Ashfield, Massachusetts, and for the Library of
American Landscape History.
Club members are also invited to to attend an early morning walk/talk with Reid through a section of our public gardens along Doan Brook in Wade Park and Rockefeller Park. Details are forthcoming. Please indicate your interest in participating along with your response.
Doors open at 1:45 p.m. Refreshments will be served during an informal "meet and greet" before and after the 2 p.m. presentation.
ANNUAL MEETING: Save the Date
Saturday, June 23 | 12:00 p.m.
2017-2018 Non-Affilliated Programs:
FUNDRAISER: Annual Harvard Club Scavenger Hunt
Friday, March 9 | 6:30 p.m. – 8 p.m.
The Harvard Club of Northeast Ohio will present its annual multi-alumni-club art scavenger hunt at CMA. Last year, 220 people from 37 alumni clubs had a great time!
Using photos of tiny sections of art works in the CMA galleries as hints, teams will compete to identify them. The soonest turned-in perfect score team entry for each hunt wins a four-person prize. A team is any group of one to four people who decide to work together. Clubs can enter unlimited numbers of teams.
All proceeds will go to provide college scholarships to outstanding graduating seniors in Cleveland public high schools. Awarded students can use them at any college or university. Last year, the Harvard Club awarded $2,000.
Cost: $15 for adults and kids 12 and older. Kids 11 and under are free (see event details for how to RSVP for kids 11 and under).
Registration ends at 2 p.m., March 9.
CLICK HERE FOR EVENT DETAILS/RSVP
LECTURE: Agreeing to Disagree: How Jews and Christians Read Scripture Differently
Thursday, March 15 | 7 p.m.
Speaker: Amy-Jill Levine ('78), University Professor of New Testament and Jewish Studies and Mary Jane Werthan Professor of Jewish Studies at Vanderbilt Divinity School and College of Arts and Sciences
Although Jews and Christians share common books–the Jewish Tanakh and the Christian Old Testament–we read our shared stories in different ways. Differences in translation, punctuation, definitions, theology, emphasis and even canonical order all lead to differences in community self–definition. What prompts these differences, and what do they suggest about Jewish and Christian priorities? Among the items to be discussed: the "virgin birth," Isaiah's "suffering servant," the deity who speaks in the plural in Genesis ("Let us make humankind in our image"), and the events in the Garden of Eden ("original sin" or "human nature").
Landmark Centre | Lifelong Learning Members: free; Nonmembers: $5 | Advance registration required | CLICK HERE TO REGISTER
This program is made possible and sponsored by the Association of Jewish Studies Distinguished Lectureship Program
Saturday, June 10, Noon, Smith Club Annual Meeting, Cleveland Skating Club
Keynote Rebecca (Becky) Ruppert McMahon '89, Executive Director of the Cleveland Metropolitan Bar Association, spoke about "Mastering the Art of Turning Left When All Signs Point Right."
Saturday, May 13, 10:30 am, A Visit with Kate Chenery Tweedy, North Chagrin Reservation, River Grove Buckeye Shelter, Willoughby Hills
Kate Chenery Tweedy, a lawyer and writer by profession, daughter of Penny Chenery Tweedy '43 and granddaughter of Helen Bates Chenery '09, will discuss her family history as it relates to the breeding and racing of thoroughbred horses, most notably the 1973 triple crown winner, Secretariat. The event will begin with outdoor games and a screening of the Disney movie, Secretariat, followed by discussion and book signing. Children and grandchildren of all ages are welcome! Additional information and fee structure are included in an invitation to follow.
Friday, May 5, Noon, Senior Smith Luncheon at Cleveland Skating Club for classes of 1967 & prior
Speaker Jon Outcalt, husband of Jane Outcalt '59, discusses Winston Churchill the painter. Churchill, who began painting at age 40, completed more than 500 paintings over a period of 48 years. No charge for Senior Smith, $20 for guests and graduates after 1967.
Monday, April 24, 9:30 am – 1:30 pm, ACE Book Discussion Day, Suburban Temple Kol-Ami
Small group discussions and lunch followed by a lecture by Dr. Jeanne Colleen from John Carroll University. Fees include lunch and parking: $30 for ACE members and $40 for non-members. Additional information at www.acesite.org or by calling (216) 368-2090.

March – April, Decade Parties (each Group will receive an email invitation)
Sunday, December 11, 5:30 pm, Holiday Party, Cleveland Racquet Club
Wednesday, October 26, 6-8 pm, CWRU Tinkham Veale University Center, Ballroom C.
"S.M.A.R.T Empowering Women through Resilience and Mindfulness." The Keynote was Suzette Williamson, MA, LPCC, an instructor of the Stress Management and Resilience Training (SMART) program at the University Hospital Conner Integrative Health Network. She holds an M.A. in Clinical Pastoral Counseling from Ashland Theological Seminary and a B.S. in Psychology from Baldwin Wallace College. This was a jointly sponsored event with the Weatherhead School of Management's Leadership Lab for Women in STEM, CWRU's Master in Management and Engineering program, and CWRU's Women in Science and Engineering Roundtable.
Monday, October 10, ACE Lecture, 9:15 am-2 pm, Mayfield Sand Ridge Country Club
The annual Grazella Shepherd Lecture Day sponsored by the Association for Continuing Education (ACE) is titled "Engaging Iran." It featured Peter Moore, Associate Professor of Political Science, CWRU and Neda Zawahri, Associate Professor of Political Science, CSU, with Elizabeth Sullivan of the Plain Dealer serving as moderator. The focus of the discussion was the background and ongoing relationship between the United States and Iran. Fees, including lunch and parking, were $30 for ACE members and $40 for non-members. Details can be found on the ACE website or by calling 216-368-2090.

_ _ _ _ _ _ _ _ Previous Events 2015-2016
Sunday, June 26, Young Alum/SOTC Lunch & Tour of Rockefeller Park. Group to meet at Rockefeller Park Greenhouse. Box lunches will be provided, followed by a informational tour of the park with Mittie Jordan '75.
Saturday, June 11, 12:30-2:30 pm, Annual Meeting Luncheon, First Baptist Church
Speaker to be announced. No charge for dues-paying Club Members, $20 for non-members. New Club Directories will be distributed.
Friday, May 13, Noon-2 pm, Senior Smith Luncheon (classes 1966 & before), Cleveland Skating Club.
This year's speaker is Joe Garry, host of Broadway Buzz at Playhouse Square. Transportation can be arranged.
Wednesday, May 4, 2016, Evening Reception with Jessica Nicoll, Director and Chief Curator of the Smith college Museum of Art and Yao Wu, Curator of Asian Art. They will discuss the role of the Smith College Museum of Art as a teaching and learning campus resource and the development of the new Carol T. Christ Asian Art Gallery.
December 6, 2015, Annual Holiday Party, 5:00-7:00, Cleveland Racquet Club
$30 per person/hearty appetizers and non-alcoholic beverages; cash bar.
Sunday, November 8, 3-5 pm, downtown site of the Western Reserve School of Cooking
A hands-on cooking class inspired by Julia Child Day held at Smith each year. Cost $50. Space limited; guests invited. Obtain event details and RSVP no later than October 18 at bit.ly/JuliaChildCLE15.
Sunday, September 27, 2015, 2-4 pm, Hope and Stanley Adelstein Room, Orange Library
Martha Woerner '08, Strategic Data Project Fellow, Cleveland Metropolitan School District on the topic "Transformation in the Cleveland Public Schools." Light snacks and beverages. Guests invited. No charge for the program but reservations required.
Monday, October 12, 2015, ACE Lecture Day, 9:15 am – 2 pm, Mayfield Sand Ridge Club
"Cuba – Looking Back, Moving Ahead" moderated by Joan Brown Campbell and featuring Heather Hodges, president and ambassador in residence for the Cleveland Council on World Affairs, and Jose O. Sola, Ph.D., associate professor of history at Cleveland State University. Fees, including coffee and lunch, $30 for ACE members and $35 for non-members.

Club events during 2014-15
Saturday, June 13, 2015, 12-2 pm, Annual Meeting & Luncheon
Keynote: Impact of BioMedicine on the Cleveland Community
Speaker: Pamela B. Davis, MD, PhD, class of '68, Dean, School of Medicine and Senior Vice President for Medical Affairs, Case Western Reserve University
Announcements & Business Meeting with Presentation of 2015-16 slate of officers
First Baptist Church of Greater Cleveland, 3630 Fairmount Blvd., Shaker Hts., 44118 (parking behind church off Shelburne). Transportation available. Complimentary for undergraduates and Club members; $20 for non-members and guests.
Friday, June 5, 2015, ACE sponsored Trolley Tour & Lunch, 11 am – Noon
A tour of downtown Cleveland on Lolly the Trolley, followed by an optional lunch at Merwin's Wharf. Cost, not including lunch, is $18 for ACE members, $23 for non-members. Tickets are limited.
Friday, May 29, 2015, ACE Annual Meeting, 9:30 am – 2 pm.
Speaker is Pierre van der Westhuizen, Cleveland International Piano Competition's President and CEO. Tinkham Veale University Center, 11038 Bellflower Road, Cleveland, 44106. Fees include lunch and parking voucher: $40 for ACE members; $45 non-members.
Friday, May 8, 2015 (note change of date), Senior Smith Luncheon, Classes 1965 & Before, Cleveland Skating Club, Noon
Speaker is Nancy West '59, author of all'anno prossimo: An American Woman's Twelve Year Love Affair with Florence. Her topic is "Birth of a Book," a discussion of the creation of her book from emails sent during the time spent in Florence over a 12 year period following her retirement as Middle School Director at Hathaway Brown School. Lunch is complimentary for all graduates classes 1965 and before, $25 for all others. Transportation available.
Sunday, March 15, 2015, Decade Party Brunch, Classes 1966-1979, Fire (note change of location), 11 am
Sunday, March 8, 2015, Decade Party Brunch, Classes 1980-1999, Beachland Ballroom, 11 am
Saturday, February 7, 2015, An Afternoon of Julia Child, 3-6 pm
A favorite campus event since 2004 brought to Tri-C's Hospitality Management Center, Euclid Avenue off Public Square. The interactive class included hands-on demos and Julia-inspired tastings. Invitations were included with November Newsletter mailing.
Wednesday, February 4, 2015 , 7:30 p.m.
Cleveland Museum of Natural History, Talk & Reception featuring Bonna D. Wescoat (Smith '76), Professor of Art History at Emory University and Director of Excavations at Samothrace. Topic: "From the Vantage of the Victory: New Research on the Nike Monument in the Sanctuary of the Great Gods, Samothrace." Bonna shares the results of recent research on the Winged Victory, in conjunction with the Musee du Louvre's program to conserve the statue and mark the 150th anniversary of its discovery. The program is free and no reservation is necessary. A reception in the Blue Planet Cafe following the talk.
Sunday, December 7, 2014, Annual Holiday Party, 5-7 pm
Ruth '73 and Michael Eppig hosted this year's party in their Bratenahl home.
Wednesday, October 15, 2014, Global Center for Health Innovation, 5-7 pm
A tour of the new Global Center for Health Innovation and newly renovated Convention Center and presentation on the topic "Importance of Health Innovation for the Growth and Development of our Community." Alums, guests & SOTC participating schools welcome.
Monday, October 13, ACE annual Grazella Shepherd Lecture Day, 9:15-2:00
Topic was Sustainability – Act Now featuring Milene Z. Morfei, Ph.D., Professor of Psychology at Wells College and Peter Walker, Ph.D., Dean of the Falk School of Sustainability, Chatham University with Q&A moderated by Hunter Morrison, Director of Northeast Ohio Sustainable Communities Consortium (NEOSCC). Mayfield Sand Ridge Country Club; fees including coffee and lunch ($30 ACE members, $50 non-members).
Club events during 2013-14
Saturday, June 7, 2014, Annual Meeting Luncheon, 12-2 p.m., First Baptist Church of Greater Cleveland, 3630 Fairmount Boulevard, Shaker Heights. The speaker was Sonya Rhie Quintanilla '93, the George P. Bickford curator of Indian and Southeast Asian Art, Cleveland Museum of Art. Her topic was "Art, Religion, and India: My journey from Smith College to the Cleveland Museum of Art." Open to all Smith alumnae, undergraduates and SOTC interns. Lunch was complimentary for Cleveland Smith Club members, $17 for non-members.

Friday, May 9, 2014, Noon – Senior Smith Luncheon for Classes 1964 and Before, Cleveland Skating Club. The speaker was Amy Miller '99, owner of "branch and bloom," a boutique floral design studio. Her discussion included environmental sustainability and the role that Ohio farmers are playing in reversing the globalization of the floral industry. No charge for lunch for Classes of 1964 and earlier, a $20 charge applied for all other classes.
Friday, May 9, 2014, ACE Annual Meeting, 11:30 – 1:30 p.m. Evalyn Gates, Ph.D., Executive Director and CEO of the Cleveland Museum of Natural History presented "Portal to the Universe." Fee including lunch was $28 for members and $33 non-members. Location was the Mayfield Sandridge Club, 1545 Sheridan Road, South Euclid.
Tuesday, April 15, 2014, 7 p.m. Kitty Lewis Makley '60 led a discussion about her book, "Samuel Mather: First Citizen of Cleveland." The book is a result of Kitty's research on the history of the family, community and house when the Junior League of Cleveland joined with Cleveland State University to renovate Mather Mansion for the grand opening to the public in 1978. Books were available for purchase and signing.

Monday, March 31, 2014, Ace Discussion Day, 9:30-2 p.m. Discussion encouraged critical thinking about the multiple themes presented in the collection of stories in "Hateship, Courtship, Loveship, Marriage" by Nobel Prize winning author Alice Munro. Post luncheon speaker was Robert Thacker, Ph.D., Professor of Canadian Studies at St. Lawrence University. Fee including lunch was $25 for members and $30 non-members. Held at Temple-Kol Ami in Beachwood.
Thursday, March 13, 2014, 6-7:30 p.m. – Panel Presentation & Discussion "Health Insurance Marketplace – Answers to Your Questions" moderated by Karen Malone Wright, President of Odyssey Creative Communications & Executive Editor of TheNotMom.com. Free and open to Smith College Club members and guests; registration required. Sisters of Charity Health System, 2475 East 22nd Street, 6th Floor.
Saturday, March 8, 2014, 11 a.m. – 2 p.m. – Decade Party for Classes 1990-2013
Potluck Brunch at the Pepper Pike home of Amy Miller '99.
Sunday, March 2, 2014, 5:30 p.m. – Decade Party for Classes 1977-1989
Hosted by Susan Kerins Klein '77 at her home in Shaker Heights.
Annual Holiday Party – Sunday, December 8, 2013
5-8 p.m., Sara's Place Restaurant, 1501 Chagrin River Road, Gates Mills. Guests were welcome. Per person cost included appetizers, dinner, dessert, all non-alcoholic beverages and 2 complimentary tickets for wine or beer.
Tuesday, October 8, 2013 Panel Discussion: Cleveland Brain Gain & Our Role6-8 p.m. at Jumpstart Inc., 6701 Carnegie Avenue, Suite 100 (adjacent parking available)
Panelists included Ashley Basile Oeken, Executive Director, Engage! Cleveland; Tom Bennett, Director of Attraction & Employer Relations, Global Cleveland; Susan LaPine '68, first SOTC Board member for Smith; and Kathryn Dhillon'11, former Onsite Coordinator for SOTC. Discussion will be facilitated by Lynn-Ann Gries '84, Board Chair of SOTC and Chief Investment Officer of JumpStart Inc. Discussion included the role of SOTC (past, present and future) in attracting talent to the Cleveland area.
Monday, October 14, 2013 9:30-2 p.m. at Mayfield Sand Ridge Country Club
The Association for Continuing Education (ACE) presented the Grazella Shepherd Lecture Day at Mayfield Sand Ridge Country Club. Robert Bain, Ph.D., Associate Professor of History and Educational Studies at the University of Michigan, spoke on the "Big History Project." Dale Hilton from the Cleveland Museum of Art discussed distance learning and the new Gallery One. The fee, including coffee and lunch, was $30 for ACE members and $60 for non-members (includes membership).
Saturday, October 19, 2013 3 p.m. Installation Ceremony of President Kathleen McCartney. Live webcast of the installation ceremony of Smith's 11th president