Get Connected…
This is your spot for connecting with the 900+ Smith College alumnx in San Francisco and Marin. There are so many ways you can get involved, whether through one-time events or ongoing club activities, you're sure to find just the thing to keep your connection with your alma mater alive.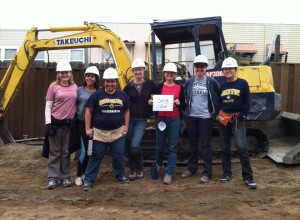 We use the Alumnae Association database to keep in touch with the San Francisco and Marin Smith graduates, so be sure to keep your contact information updated with the Alumnae Association by going to alumnae.smith.edu and editing your entry in the directory.
If you're not receiving our regular e-newsletters or event invitations, send an email to sfmarinsmithclub@gmail.com to let us know you're out there and looking to get involved.
Join the Smith College Club of San Francisco and Marin, Smith College Young Alum Group for S.F. & Marin, and Smith Young Alumnae Bay Area Facebook groups to post your job and apartment search requests, jobs available, alumnx-related events and performances, anything you want the whole Bay Area Smith community to know.