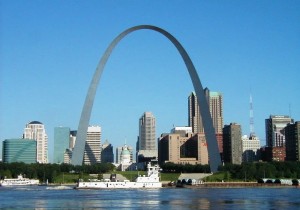 JUNE 2014
Randy Frost, PhD – Faculty Speaker Series
Saturday, June 14 at 1:00 pm
Anheuser-Busch Hall – Washington University Law School (Danforth Campus) Susman Classroom (No. 403)
$15 per person
Randy Frost, PhD will give a seminar on Saturday, June 14, 2014 for Club members and friends. Dr. Frost currently has published more than 140 scientific articles and book chapters on hoarding and related topics. He has co-authored several books on hoarding and his research has been featured on various radio and television shows. He is sure to share some interesting and thought provoking information. You won't want to miss this event!
Interested parties should contact stlsmithclub@gmail.com to RSVP.
Summer Opera Experience
Tuesday, June 24 at 8:00 pm
The Opera Theater of St Louis is performing Mozart's The Magic Flute in June. You, your family, and friends are welcome to come and enjoy an evening of opera. Designer Isaac Mizrahi is directing and designing this performance and the distinguished Jane Glover is conducting. Tickets are specially priced for Club members at $37.50. If interested, call the Opera Theater of St. Louis box office directly at (314) 963-4271, and speak with Sally Kurt. You must identify yourself as a Club member to get the discount.
Pre-Performance Dinner
We will also be meeting for dinner before the performance at The Block in Webster Groves. The Block is located at 146 West Lockwood Avenue. We will meet at 6:00 pm. If you plan to join us for dinner RSVP to N'Goundo Magassa at stlsmithclub@gmail.com by Friday, June 20, 2014.
Spring 2014 Newsletter is available
Read about what is happening in the Smith College Club of St. Louis community.

We're on Facebook
Log-in and join our group.
Please contact us if you would like to join the club.
Visit the events page to read about the exciting events hosted by the Club!
If you have any questions, please e-mail us at stlsmithclub@gmail.com.
Thanks for stopping by, and we hope to hear from you soon!
Want an easy way to help the St. Louis Smith Club scholarship fund?
Sign up for eScrips!
Simply go to Schnucks customer service and pick up an eScrip card, then go to the eScrip website and register the card number and list our group ID (500021293) as the recipient of choice.
Then when you buy from Schnucks and swipe this eScrip card, up to 3% will go to the Club. No cost at all to you! Already have a card? No problem! You can designate up to three groups to receive a percentage of your purchases. Just add us to your recipient list and we will receive either 1 or 2%.
UPDATE: Permanent Email
In the Summer 2008 St. Louis newsletter, we reminded area alumnae that lifetime Smith email addresses were available and to register. However, Smith parted ways with the Internet provider, who retained the rights to @smith.alumnae.net. Permanent, lifetime email IS STILL AVAILABLE by contacting the AASC and reserving your email with the domain yourname@alumnae.smith.edu.