MAY 2014
Spring Symphony Concert
Saturday, May 3, 2014, at 8 PM
Amy Kaiser '65 will conduct the St. Louis Symphony Chorus' performance of Carl Orff's Carmina Burana with Conductor Carlos Izcaray leading the St. Louis Symphony Orchestra.
Where: Powell Symphony Hall, 718 North Grand Blvd., 63103
Cost: Concert tickets will be specially priced at $35.
If you would like to attend, then please e-mail stlsmithclub@gmail.com ASAP but NO LATER THAN Wednesday, April 30. Payment by check should be made out to the "Smith College Club of St. Louis" and mailed to the following address: Smith College Club of St. Louis, P.O. Box 11773, Saint Louis, MO 63105.
===========================================
JUNE 2014
Randy Frost, PhD – Faculty Speaker Series
Saturday, June 14 at 1:00 pm
Location and Cost to be announced
Randy Frost, PhD will give a seminar on Saturday, June 14, 2014 for Club members and friends. Dr. Frost currently has published more than 140 scientific articles and book chapters on hoarding and related topics. He has co-authored several books on hoarding and his research has been featured on various radio and television shows. He is sure to share some interesting and thought provoking information. You won't want to miss this event! Interested parties should contact stlsmithclub@gmail.com to RSVP.
Summer Opera Experience
Tuesday, June 24 at 8:00 pm
The Opera Theater of St Louis is performing Mozart's The Magic Flute in June. You, your family, and friends are welcome to come and enjoy an evening of opera. Designer Isaac Mizrahi is directing and designing this performance and the distinguished Jane Glover is conducting. Tickets are specially priced for Club members at $37.50. If interested, call the Opera Theater of St. Louis box office directly at (314) 963-4271, and speak with Sally Kurt. You must identify yourself as a Club member to get the discount.
Pre-Performance Dinner
We will also be meeting for dinner before the performance at The Block in Webster Groves. The Block is located at 146 West Lockwood Avenue. We will meet at 6:00 pm. If you plan to join us for dinner RSVP to N'Goundo Magassa at stlsmithclub@gmail.com by Friday, June 20, 2014.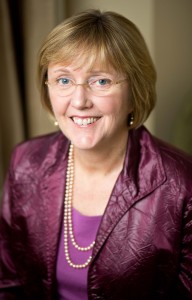 ===========================================
Inauguration of President Kathleen McCartney
Saturday, October 19 at 1:30 pm
The Smith College Board of Trustees chose Kathleen McCartney to become the next President of Smith College! The full press release can be found at this site: http://www.smith.edu/newpresident/.
To celebrate President McCartney's inauguration we would like to get together for a tea on Saturday, October 19 at 1:30 pm. We can chat and watch the inaugural activities streaming live from Northampton. The location of the tea is to be announced.
Interested parties should contact stlsmithclub@gmail.com to RSVP by Wednesday, October 16.
===========================================
Events of 2013-2014
Stay tuned for summary of events.