Behind the Scenes in the Arts with Patricia Hannaway '84
Friday, October 12, 2012
Patricia was appointed Visiting Professor of Computer Science for the Digital Arts and Animation minor at Dartmouth College. Patricia has spent many years in the film industry, animating on such films as:"Mulan", "Antz", "Toy Story 2", "Star Wars" and as Senior Animator for "Gollum" in the "Lord of the Rings" films (to name a few). Patricia will give us a "behind the scenes" look at the animation process. Read more about Patricia on her website.
Sunday, March 3, 2013
More than 20 area alum's escaped from winter's chill to enjoy conversation with fellow Smithies, over a lovely buffet of hors d'oeuvres, sandwiches, fruit & cheese, tea, coffee and deserts.  Thank you to Harvest Restaurant for hosting another successful Winter Tea!
Annual Meeting
Tuesday, April 23, 2012, 6:30 – 8:30pm
The annual meeting includes dinner, club meeting and guest presentation.  This year's topic:
The History of Smith College Presidents presented by Nanci Young, Smith College Archivist (this presentation will be rescheduled at a later date)
Annual Wine Tasting Fundraiser
Tuesday, June 4, 2013 from 5:30 – 7:30 pm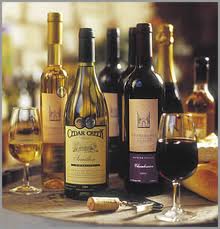 For many years, the Smith College Club of Cambridge has hosted a wine tasting in a Cambridge garden to raise scholarship funds for local Smith College undergraduates.
Location
The Garden of Audra Dainora, 1 Follen Lane, Cambridge.
Fundraising History
A sincere "Thank you" to all sponsors who have contributed in the past.  In 2012, we donated $12,000 in proceeds to the Smith Scholarship Fund. Thank you! Look for your invitation in your mail box for this year's event in the beginning of May.