Annual Wine Tasting Fundraiser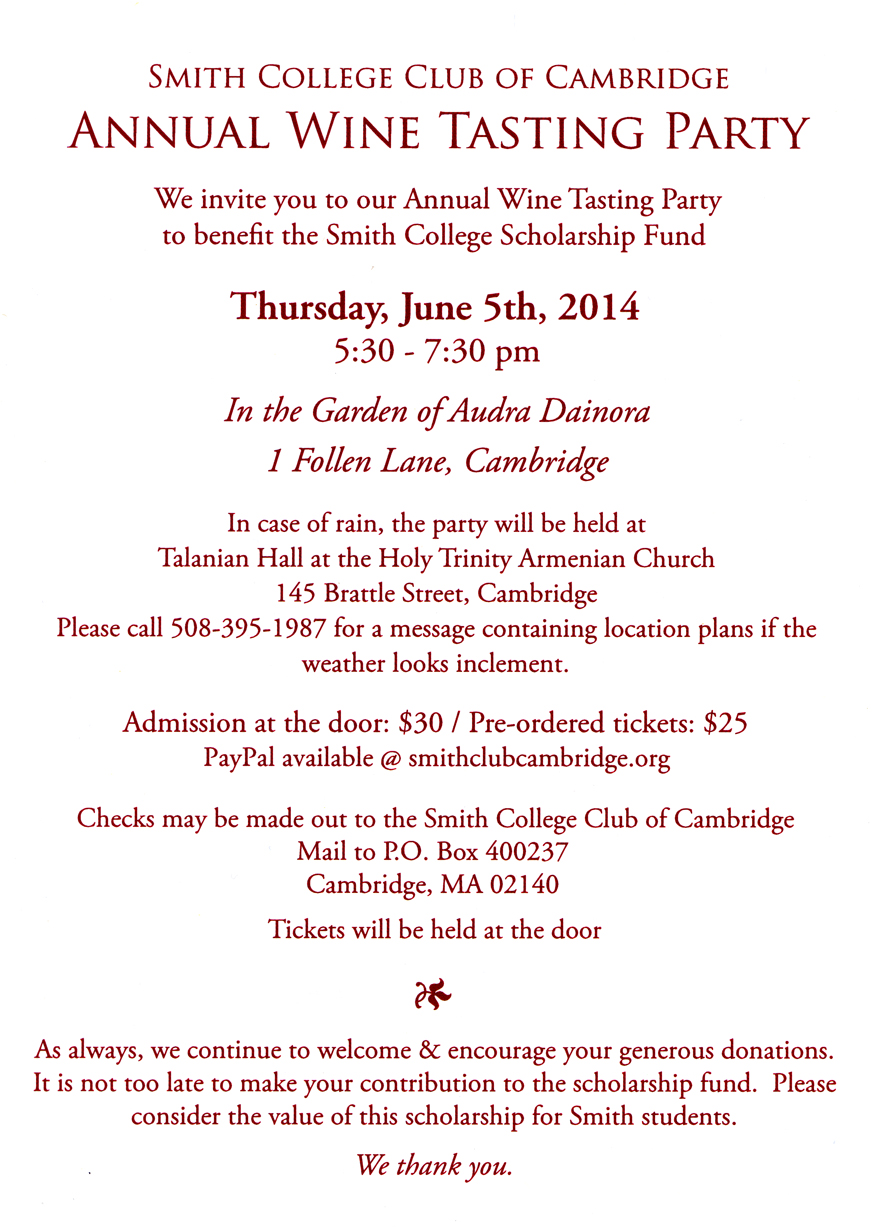 Click here to purchase your tickets online with PayPal!
In addition to celebrating the onset of warm weather and enjoying dynamic wines hand picked by our friends at Magnolia Wines, the event is special in its objective to raise scholarship funds in support of a local student studying at Smith.
We're incredibly proud that the SCCC community has enabled us to contribute $12,000 for both the past two years!  To ensure we can continue this level o support, though, we need to add new sponsors to this generous group.  If you're interested in helping another local Smith student reap the fullest rewards of her education, please consider becoming a sponsor for this special event.
Click here to become a Sponsor today! All sponsorships are tax-deductible.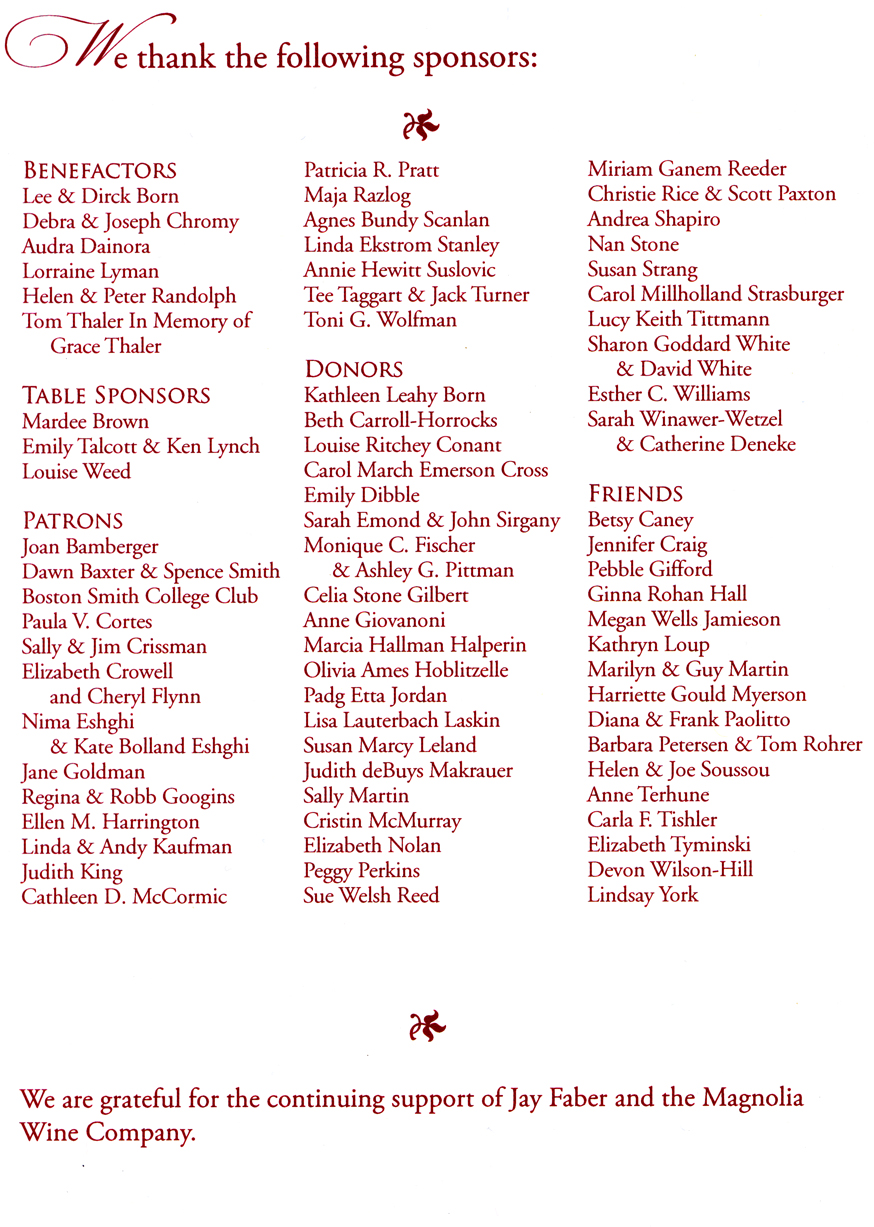 Annual Potluck Meeting & Panel Discussion
Thursday, April 24th, 2014, 6 PM – 9 PM
Featuring "The Smith International Experience"
All are welcome for our Annual Meeting and Potluck Dinner beginning at 6:00 PM. The program begins at 7:00 p.m. We will have a panel of current students but would love to hear from alums who have something to share as well!
Location
At the home of Regina Googins, 30 Fresh Pond Parkway, Cambridge MA 02138.
RSVP & Potluck Contributions
Please RSVP and sign up here to bring a salad, appetizer, beverage or dessert.  Or, call Jessie Banhazl at 508-395-1987 and let her know what you plan to bring.  The main course will be provided. Please provide a serving dish and serving utensils.
Parking & Transportation
Parking consideration will be provided on neighboring streets.  Contact Jessie Banhazl at jbanhazl@gmail.com or 508-395-1987 if you need a ride.
Donation to "On the Rise"
The Smith College Club of Cambridge supports "On the Rise" – an organization that helps women move out of homelessness.  Right now they need wet weather gear and apparel – for example, boots, hats, umbrellas, and nice ponchos.  Please bring any contribution you can to the Annual Meeting. You can learn more at www.ontherise.org.
Reminder: Membership Dues
We would appreciate your annual dues contribution to support our club's activities.  Dues can be paid by check or credit card at the meeting or via PayPal at our member page.
Special Presentation:

 

The History of Smith College Presidents

Featuring Nanci Young, Smith College Archivist
October 8, 2013 from 7-9pm.  Click here for a brief summary of Smith Presidents!
Introducing President McCartney
President McCartney held her first eastern MA all-alumnae event at the Westin Boston Waterfront Hotel on Monday, December 9, 2013.
Winter Tea
This year, the Smith College Clubs of Cambridge and Boston hosted their annual Winter Tea as a joint effort. Over 70 alumnae spent an afternoon enjoying tea and refreshments while catching up with fellow Smithies from the extended area!
March 2, 2014 from 2-4 pm at the Taj Hotel, 15 Arlington Street, Boston
NOTE: At our events we occasionally take pictures which could be posted on the club's website. If you have concerns about your privacy, please contact us at SmithCollegeCambridge@gmail.com