3Upcoming Events…
Annual Wine Tasting Fundraiser
Wednesday, May 31st, 5:30-7:30pm 
***Talanian Hall, Holy Trinity Armenian Church
145 Brattle Street, Cambridge
Thank you for making our Annual Wine Tasting Fundraiser a success! Thank you everyone who donated and came out for this year's event. While the weather was expected to rain us out, we still managed to raise a $12,000 scholarship to donate to a local Smith student! And, we had fun doing so!
Thank you again to the wonderful Jay Farber and Magnolia Wines, who do so much to help us with this event year after year. Thank you also to Green City Growers, Whole Foods, and Trader Joe's for their generous donations and support of this event.
***Due to forecasts of thunderstorms, we have changed the location of this event to be indoors. We are so thankful to Webb and Jeff Brown for having volunteered their lovely garden–if only the weather had cooperated.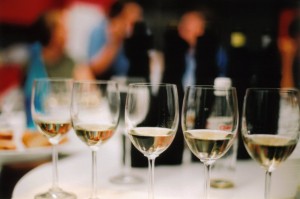 In addition to celebrating the onset of warm weather and enjoying dynamic wines hand picked by our friends at Magnolia Wines, the event is special in its objective to raise scholarship funds in support of a local student studying at Smith.
Admission at the door will be $30. (All tickets will be held at the door.)
Checks may be made out to the Smith College Club of Cambridge and mailed to the following address:
Smith College Club of Cambridge
P.O. Box 400237
Cambridge, MA 02140
As always, we continue to welcome and encourage your generous donations. It is not too late to make your contribution to the scholarship fund. Please consider the value of this scholarship for Smith students.
We're incredibly proud that the SCCC community has enabled us to contribute at least $10,000 for the past four years!  To ensure we can continue this level of support, though, we need to add new sponsors to this generous group.  If you're interested in helping a local Smith student reap the fullest rewards of her education, please consider becoming a sponsor for this special event.
Benefactor $500.00 +
Table Sponsor $350.00 – $499.00
Patron $200.00 – $349.00
Donor $100.00 – $199.00
Friend $50.00 – $99.00
Benefactors, Table Sponsors, and Patrons will receive admission for themselves and four guests. Donors may bring two guests. The names of all sponsors will be listed in the invitation. Sponsor checks may be sent to the P.O. Box listed above.
Past Events…
2017 Annual Meeting
Wednesday, April 19th, 6:30-8:00pm 
Fayerweather Street School, 765 Concord Ave, Cambridge, MA 02138
Want to know more about the Smith College Club of Cambridge and what we do? Want to get involved? Want to spend the evening socializing with local Smithies? Join us for our Annual Meeting! We'll do a little business as we elect our new board members and talk about our upcoming Wine Tasting Fundraiser, then we'll socialize over potluck snacks and beverages (feel free to bring something, but it isn't required).
Interested in running for a board position? We have many positions that will be opening up (and some current officers may decide to swap roles to an open position). Email us to find out more about position descriptions and how to get involved.
Annual Winter Tea!
Sunday, February 26, 2:00-5:00pm
Hosted by Regina Googins, Please RSVP for Address
Tickets:
Free for SCCC Members
$5 for Non-Members (No cash accepted at the door)
Looking to chase away the chill of February? There's no better way than to gather with friends (old and new) to enjoy a time honored Smith tradition–tea! Enjoy tea, cookies, snacks, and conviviality. Bring a favorite tea cup or mug and share the story! Save the date, and stay tuned for more information soon!
Volunteer at On The Rise

Saturday, December 3, 10:00am to 1:00pm
341 Broadway, Cambridge, MA 02139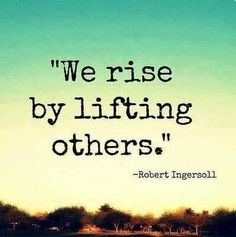 We will be volunteering as part of a Service Day to help them in whatever capacity they most need, like sorting clothing, small cooking projects, handy work, and decorating for the Christmas holiday. Their mission statement is:
"On The Rise creates a community where women have the relationships, safety and resources they need to move out of homelessness. We engage with those most in need and support their initiative and strength as they move beyond crisis and discover new possibilities."
Contact SmithCollegeCambridge@gmail.com to RSVP or for further information. Note there is limited space!
Head of the Charles
Saturday October 22 and Sunday, October 23, 2016
Reunion Village, Boston side of Charles Rives (between Weeks and Anderson bridges)

Save the date, Smithies! Meet up with fellow alums at the Smith College Tent in Reunion Village, mingle with fellow alums, and cheer on the Smith Crew team as they compete (race times TBD). The college will have some snacks, but feel free to bring seasonal treats/beverages. And remember to show your pride by wearing your Smith gear!