Hello Classmates:
Welcome back to our updated Class of 1955 website! Hopefully we are all vaccinated and enjoying more of our usual activities and perhaps travel and time with family and friends.
70 years ago we showed up in Northampton eager to begin our freshman year at Smith College. Our 65th Reunion has come and gone! Though disappointing for all who had been planning and anticipating an on-site Smith College campus event,  still over 90 classmates "attended" the Virtual Reunion in May.  The On-Line Reunion Webinar is available to all! Thanks to our 2015-20 Class President Sally Greeley Bailey  & Vice-President Sally Gooch Paynter,  1955 Class Officers, and the 1955 Reunion Committee who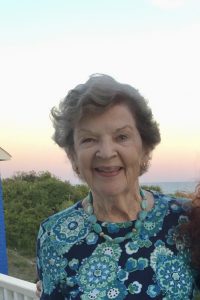 made our On-Line 65th Reunion such a success.
Our Class  has reorganized, as you can see by the revised pages. The "Sallys" are now Co-Presidents, Katie Cowen Weldon is Class Secretary, Jan Carlson Oresman is Planned Giving Chair, Alice Wayland Cruikshank is Memorial Chair, and Special Gift Fundraisers are Edie Stenhouse Bingham, Barbara Stein Scott, and Linda Ekstrom Stanley.  We no longer require a Treasurer, House Reps Chair or Annual Giving Chair.
Please be sure to read the latest messages from your Class Presidents–the Sallys–and from your Class Secretary, Katie.  The abundance of postcard responses that Katie received for our Class Notes ran over the allotted space in the SAQ so are now posted here.
Our Fall 2021 Class Newsletter was mailed to all classmates this fall. All living classmates have received a bright green 1955 Directory.  Names are current but happily there's a reverse list of classmates with maiden names! Plus we still have our terrific 50th Reunion Yearbook compiled and edited by Sally Gooch Paynter in 2005.  Wonderful memories abound and are so enjoyable to read!
Stay well and Carpe Diem!

Mary Rose (Pattee) Caldwell Schlatter
June, 2022